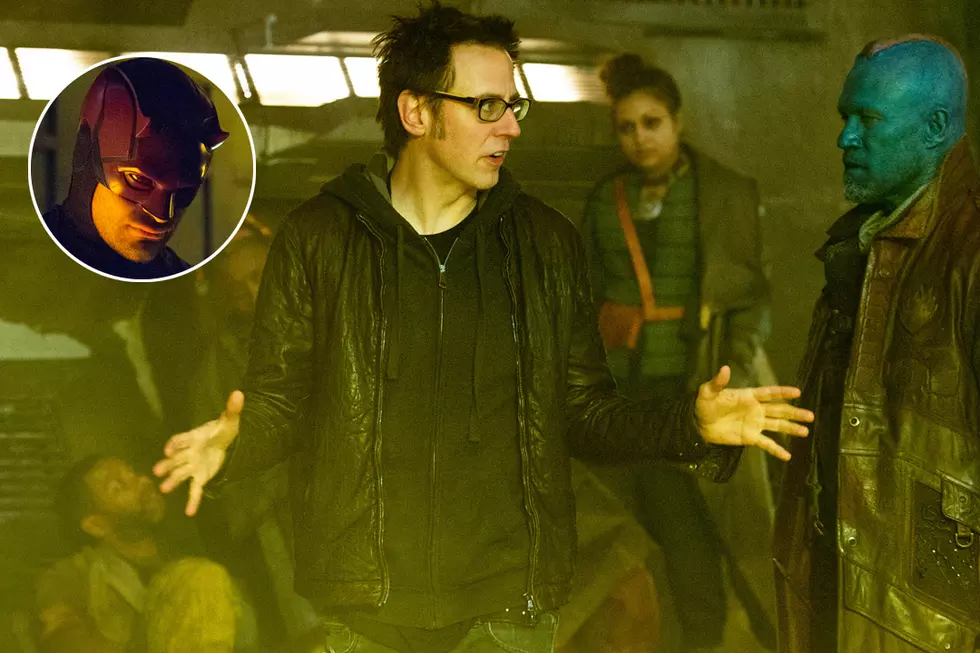 Fans Put Up a 'Rehire James Gunn' Billboard Near Disneyland
Marvel / Netflix
I'm not sure online petitions ever really work — although it can make you feel better in a moment of frustration and futility to sign, say, a list begging Warner Bros. to save FilmStruck. Still, all the petitioning in the world did nothing to change Disney and Marvel's mind after the fired James Gunn earlier this year from the Guardians of the Galaxy franchise. Rumor has it, Gunn is now flirting with DC, and potentially writing and maybe even directing a Suicide Squad movie. But hardcore Gunn fans haven't given up hope.
They even put up a billboard about four miles from Disneyland, pleading with Marvel to rehire Gunn for the film. Keep your eyes peeled for it in Garden Grove, California:
The group that put up the sign urges fans to visit RehireJamesGunn.com, which is raising money to put up more billboards around California. This current sign (via Indiewire) will be up in Garden Grove through November 25.
While I hope it would work, I doubt it will. Disney didn't listen to earlier petitions. They didn't budge when the entire Guardians cast wrote a letter of public support for Gunn. They reacted in no way whatsoever when Dave Bautista loudly proclaimed Disney was screwing up by bowing to the online mob and firing Gunn after offensive and tasteless tweets from his past were recirculated online. They didn't even do anything when Bautista posted on Twitter that he wanted to switch sides and join Gunn's Suicide Squad. The loyalty on display here is impressive, but I worry it is a totally futile gesture.