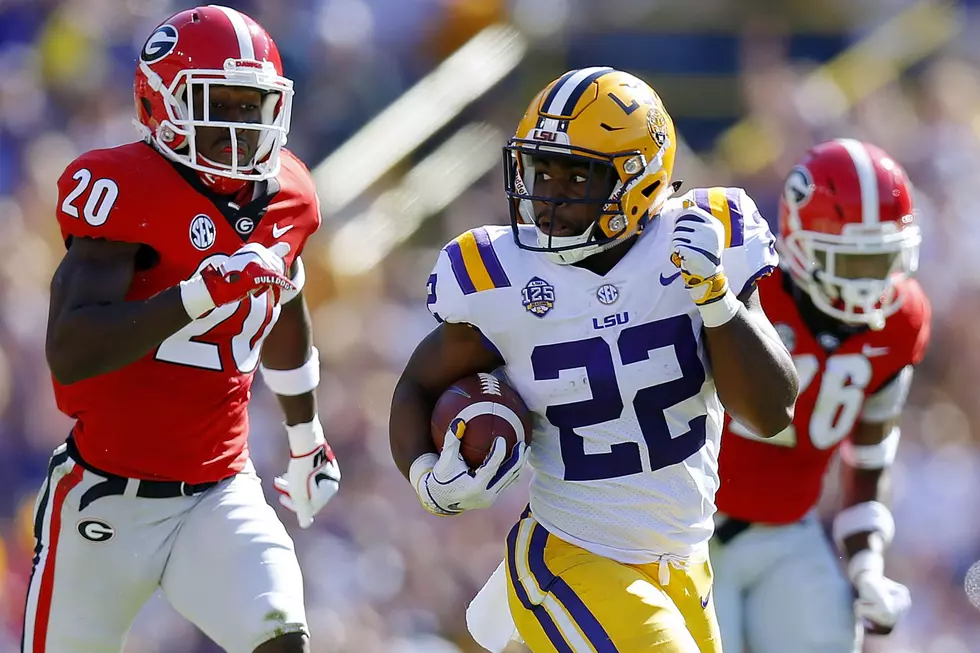 Professor Loses Bet, Forced To Wear LSU Colors [PHOTO]
Jonathan Bachman, Getty Images
Amanda Gritten posted this photo of her professor from Loyola in New Orleans and you can see that his face is painted with the colors of LSU and he is wearing a purple shirt.
Apparently, he promised to do as such if the Tigers defeated the Bulldogs and they did, 36-16 last Saturday afternoon.
While I don't favor his prediction from last week, I do respect him for honoring his bet and for being a "good sport." We need more teachers/professors like this man.
Such good stuff. Now, let's see what he says when LSU takes on Alabama in a few weeks. Will he side with LSU or Bama?