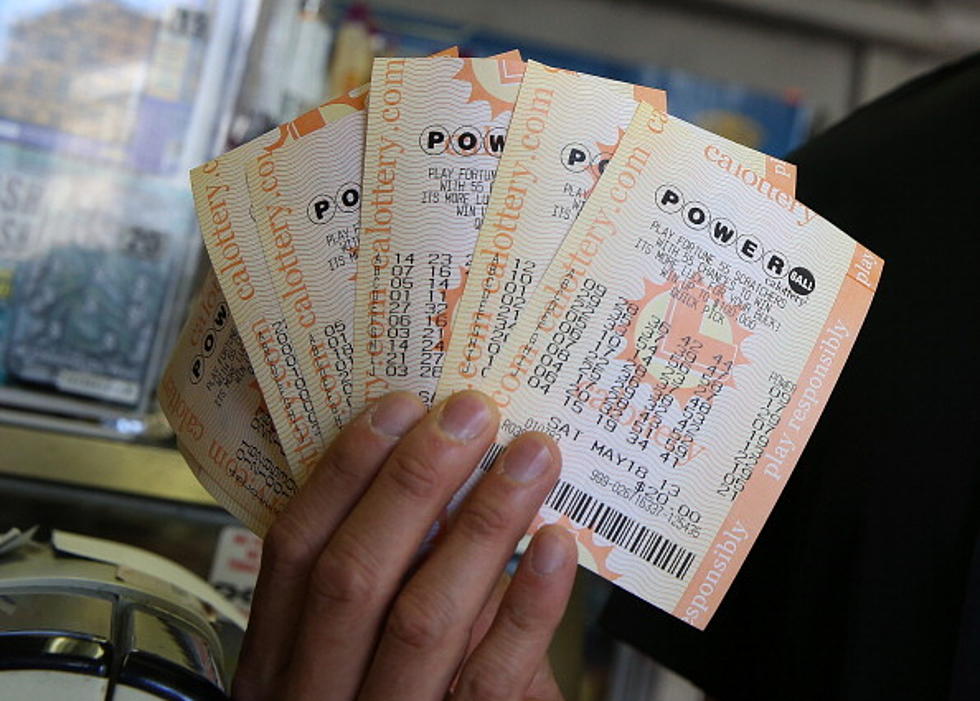 Powerball Now $250 Million – Next Drawing Wednesday Night
Justin Sullivan/Getty Images
There is something about the human psyche that won't be baited in for a chance to win $40,$80, or even $100 million. But, if the Powerball jackpot hits the quarter of a billion dollar mark then all of the sudden the world starts to take notice.
Well, here is your heads up. The Powerball jackpot is now estimated to be $250 million by the time the ping pong balls drop on Wednesday night. There hasn't been a Powerball winner since April Fool's Day. Somehow that seems totally fitting, doesn't it?
Powerball is a multi-state lottery game that is played in almost every state in the union. There are nine different ways for you to recoup your investment in purchasing a Powerball ticket. While most people hope for the really big money there are some decent odds, better than getting hit by lightning, of winning a modest sum of cash anyway.
Should you choose to play you'll want to have secured your ticket by 8:59 Louisiana time on Wednesday, May 24th. We always encourage you to play responsibly. If you don't have the money to lose then you don't have the money to play.
Good Luck.
Saturday, May 21, 2017, Winning Numbers were: 5-22-45-47-54 PB 3