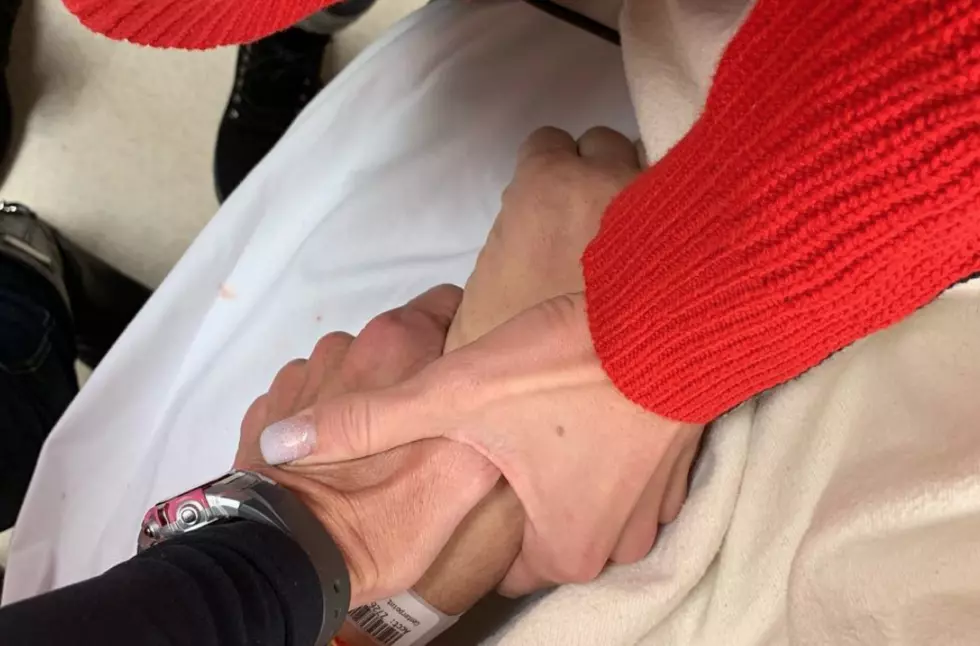 Patrick Mahomes' Girlfriend's Stepfather Dies After Passing Out at Chiefs Game
brittanylynne8 via Instagram
After Patrick Mahomes and the Chiefs beat the Cardinals 26-14 Sunday afternoon, we learned that the former Texas Tech quarterback left the stadium immediately due to a "family emergency," skipping all post-game media availabilities.
After that news broke, an Instagram post from Patrick Mahomes' girlfriend, Brittany Matthews, confirmed some sad news. Her stepfather had passed away.
"Today is a day I will never forget! Directly after this picture I sprinted to the front entrance to see my stepdad passed out! He did not come back from this and he was called to heaven today! I KNOW 100% he is so happy up there with his kids looking down on us cheering loud that his Chiefs won today! Thank you everyone for the prayers and sweet text! We will miss you Paul So So So Much! I will take care of mom for you!"
It's unclear if Mahomes had any idea that anything had happened to Matthews' stepfather during the game. He threw for 249 yards and two touchdowns in the win over the Cardinals.
Patrick Mahomes takes on Baker Mayfield in Lubbock, Texas
Texas Tech vs Texas -- 2016
Patrick Mahomes talks to 1340 The Fan