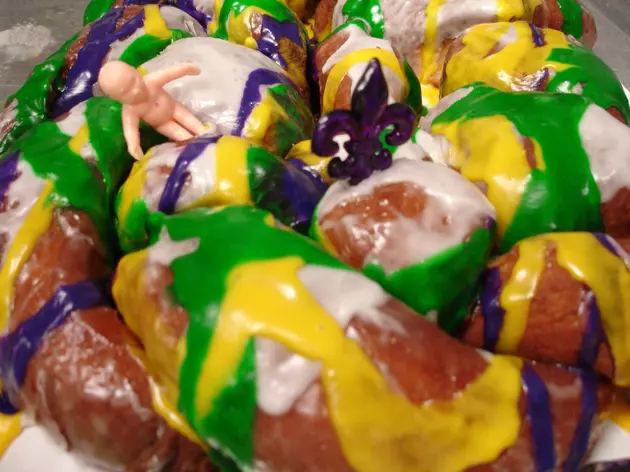 Over 8 Million King Cakes Could Be Yours Tonight
Staff Photo
When you read that headline you're probably thinking, " that's nice, but what is everyone else going to eat?" In Louisiana, we love our king cakes and we love winning money.
Tonight's multi-state Powerball Lottery drawing could supply a single ticket holder with enough buying power to secure 8.4 million of the tasty seasonal treats.
For those of you who don't trade in the commodity of king cake but are more likely to opt for cash, the top prize in the Powerball is expected to be $206 million. If you took the one-time payment you'd be looking at a little over 5 million king cakes or $124.5 million.
The Powerball game is played in almost every state in the union. To win, players attempt to match 5 numbers out of 69 in total. They must also match the one Powerball number out of 26 possibilities. That is to win the top prize.
Players might also earn cash payouts from matching various combinations of the larger number pool and the Powerball pool. There are 9 different ways for players to cash a ticket.
Tonight's drawing will take place at 9:59 PM Louisiana time. Ticket sales for tonight's drawing, by rule, must cease one hour before the drawing takes place. Should you choose to participate in tonight's drawing we urge you to play responsibly and we wish you good luck. Should you win, we will be expecting a king cake from you.