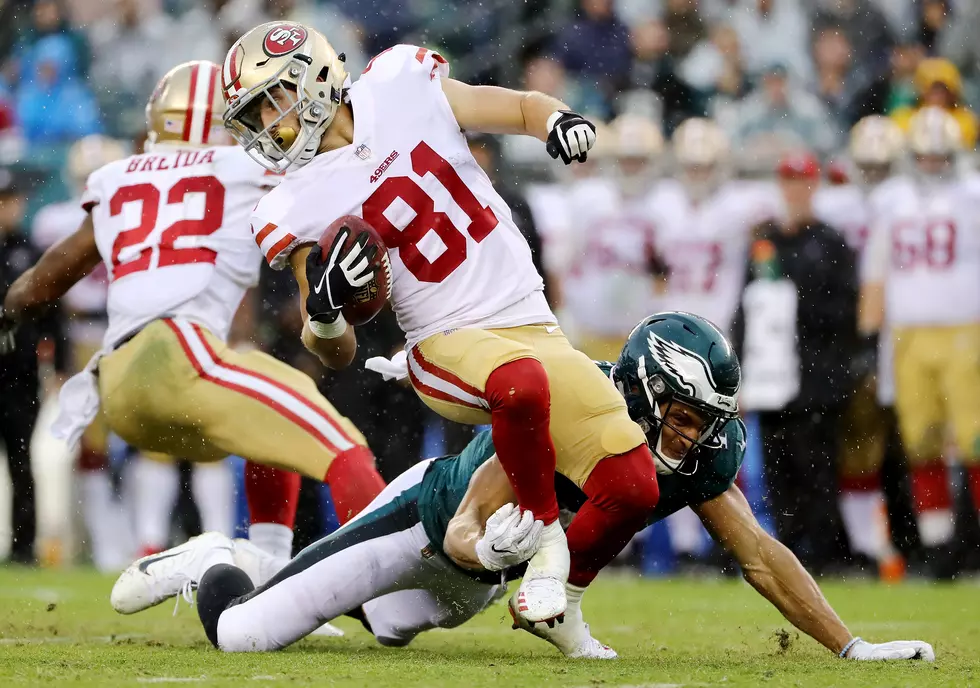 Our Top Fantasy Football Team Names For 2018
Photo by Elsa/Getty Images
The season is officially upon us! This week is the third week of the NFL Preseason, which means for the majority of us, it's Fantasy Football Draft week!
Now there are a lot of players who keep their same team name from year to year. Either a play off your personal name, or something to do with the geography of where you live, where you grew up, or your favorite team. But for those of us who don't fall into that easy territory, we're going to need a new team name this year.
You might want to wait to see who you end up with this year in your draft, but if your draft already happened, you could use one of these. Or for some people, they're cool with using names of players on other rosters for their team names.
What we'll do here is take some names of players that matter to our region, and list some names based off those guys. So this list will work for the Ark-La-Tex, but might not work for Northern Idaho.
New Orleans Saints Players:
Alvin Kamara - 
Lights, Kamara, Action
Breesy Like Sunday Morning
Hit Me With Your Prescott
Elementary My Dearshaun Watson
Don't You Fournette About Me
Derious Guice (yeah, he's hurt) - 
Trent Taylor (WR for 49ers, from Shreveport) - 
Patrick Mahomes (QB for Chiefs from Tyler, Tx) - 
One For Me, One For Mahomes