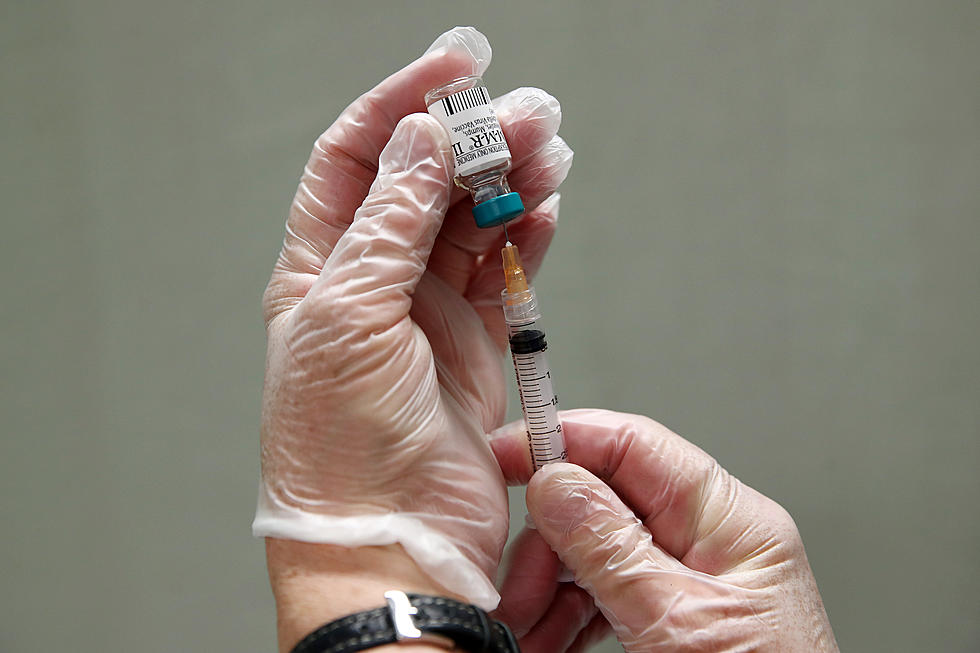 New Website Simplifies Shreveport COVID Locations
Photo by Fiona Goodall/Getty Images
The State of Louisiana has had some hiccups along the way with their COVID-19 vaccine rollout. Even though the state has improved the rollout substantially over the last few weeks, there are still some issues that are being worked out, or worked around.
One of the on-going issues has been the balance of who is eligible for the vaccine vs the amount of vaccine available. Not just in the sense of not having enough vaccine to meet demands for an eligible group, but expanding the eligibility to meet the amount of vaccine that has been increasing every week. Which is a big part of why the state further expanded eligibility this week.
The state expanded vaccine eligibility, immediately, to those in the state who are 16-years-old and older, who match at least one of these qualifications:
moderate to severe asthma
cerebrovascular disease
cystic fibrosis
hypertension or high blood pressure
immunocompromised state from blood or bone marrow transplant, immune deficiencies, HIV, use of corticosteroids or use of other immune weakening medicines
neurologic conditions, such as dementia
liver disease
overweight
pulmonary fibrosis
thalassemia
type 1 diabetes mellitus
cancer
chronic kidney disease
chronic obstructive pulmonary disease
down syndrome
heart conditions, such as heart failure, coronary artery disease or cardiomyopathies
immunocompromised state from solid organ transplant
obesity or severe obesity
pregnancy
sickle cell disease
smoking
type 2 diabetes mellitus
But even with this expansion, some vaccine locations have had a hard time finding arms to put shots into. Today at the Louisiana State Fairground, officials were looking for anyone who is qualified to come out for vaccination on the spot, without an appointment. While at the same time, some individuals who are qualified for the vaccine say they're still having a hard time finding somewhere to get their shot.
Part of that issue has been the State's COVID Vaccine website. Many have had trouble navigating the site to find a pharmacy or mass vaccination location. Especially on mobile devices. But a fix has arrived, for Shreveport at least.
A new website has been put together to help simplify finding a vaccine site in Shreveport. The site is called ShreveportVax.com, and it includes a simplified listing of local options for vaccines. This new website is easier to navigate, and can be accessed very easy on mobile devices. You can see the site here:
All Buc-ee's Within 250 Miles of Shreveport