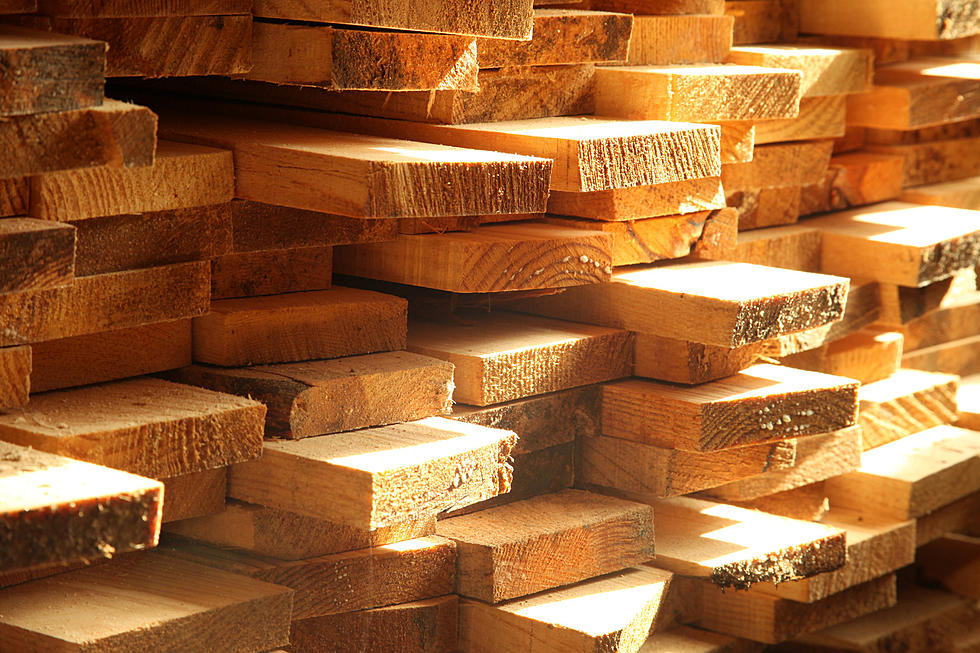 New Sawmill Could Bring 125 Great Jobs to Bossier Parish
SafakOguz
In the not too distant past, sawmills and cotton gins were as plentiful in North Louisiana as fishing holes and Baptist churches.
Time and business dynamics changed and somehow we lost a large portion of those mills and the great jobs associated with them. Ask the people of Springhill and all of north Webster parish and they'll tell you that the loss nearly devastated that area.
So, hearing that the company, Teal Jones, has announced their intentions to bring a $110.5 million southern yellow pine lumber plant to Bossier Parish is some of the best news the region could get.
Bossierparishla.gov has reported that the new facility would be located on 235 acres in the Plain Dealing area providing easy access to rail lines. Additionally, it would be in close proximity to timberlands and transportation infrastructure.
The best news from the announcement is that the plant would directly support 125 new jobs, with average annual salaries of $47,000, plus benefits, and would indirectly support an additional 369 jobs.
The actual production of the facility would provide 120 construction jobs at peak, before the facility is even open.
"Louisiana's wealth of timber resources has made it a prime destination for lumber and sawmill investment over the past several years," said Gov. John Bel Edwards. "The proposed plans by Teal Jones and partner investors would bring tremendous economic activity and good jobs to Louisiana's Northwest region. On behalf of the State of Louisiana, I welcome this proposed new project and all of the economic benefits that would follow."
Teal Jones expects to source southern yellow pine timber from their landowner partners in this project, as well as other regional suppliers. In addition to lumber, the company plans to sell residual fiber products, including chips and sawdust, to local pulp and pellet plants.
"The level of support and engagement we've received from the folks at the Greater Bossier Economic Development Foundation, North Louisiana Economic Partnership, the local community and officials, and the state has been incredible," said Tom Jones, CEO of Teal Jones. "At full capacity, this mill will have a production capacity of 300 million board feet, with world-class productivity and lumber recovery, and a competitive product mix. This will give Teal Jones and its partners a competitive advantage in the region for years to come."
To secure the project in Bossier Parish, the State of Louisiana offered the company a competitive incentive package that includes the services of LED FastStart – the No. 1 ranked workforce development program in the nation for the past 12 years. Additionally, the company is expected to utilize the state's Quality Jobs program. The company is also pursuing a payment in lieu of taxes, or PILOT, agreement with local taxing entities.
The 10 Jobs Most People Wouldn't Do For Any Amount of Money
These Amazing Louisiana Kids Are Looking for a Forever Home
If you grew up in a home with at least one of your parents, count your blessings. If you've got room in your home and your heart, maybe you could be that blessing for one (or more) of these amazing kids. If you'd like to find out more about adoption or foster care, you can visit the experts at
Adopt US Kids
.
Top 10 Most Useless Christmas Gifts For Louisiana Residents