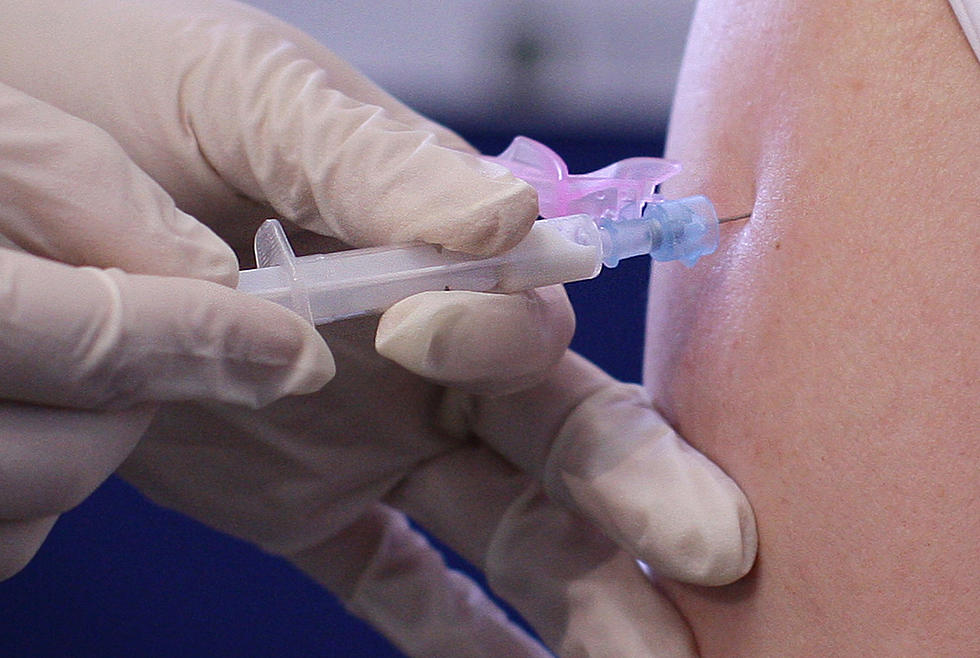 New Brookshire's Arena Hosting Three Days of Vaccinations
Andreas Rentz/Getty Images
If convenience has been holding you back from getting the coronavirus vaccine, there will be three days of opportunities coming up this weekend. They'll even have the one-dose Johnson and Johnson vaccine available.
In addition to the two previously announced mass vaccination clinics this Saturday and Sunday, April 10th and 11th, 2021, at Brookshire's Arena in Bossier City, they've announced that additional vaccinations will be available to the public this Friday, April 9th. As many as 4,000 area residents are expected to be vaccinated over these three days alone.
The hours for this Friday's drive-thru vaccination clinic hosted by Brookshire's and Super 1 Foods are from 9 am to 4 pm, 2000 Brookshire Grocery Arena Drive, Bossier City, LA, 71112. Appointments are required for vaccinations given Friday and can be scheduled by clicking here. Those being vaccinated should bring a photo ID along with their health insurance or Medicare Part B card. Organizers have not indicated which vaccine they'll be offering Friday.
Both Saturday and Sunday's drive-thru vaccination events are being hosted by LSU Health Shreveport at Brookshire's Arena and will feature the one-dose Johnson and Johnson vaccine. Hours Saturday will run from 9 am - 3 pm and Sunday from 1 - 4 pm. While preregistration is requested, it is not required. Make your appointment by clicking here. Don't forget to bring your photo ID and insurance or Medicare Part B card.
As of posting, all Louisiana residents 16 years of age and older are eligible to receive the coronavirus vaccine, with those aged 16 - 18 years old being limited to the Pfizer vaccine. If you still have questions, LSU Health Shreveport has a ton of information regarding COVID-19 and vaccinations here.
LOOK: Answers to 30 common COVID-19 vaccine questions
While much is still unknown about the coronavirus and the future, what is known is that the currently available vaccines have gone through all three trial phases and are safe and effective. It will be necessary for as many Americans as possible to be vaccinated in order to finally return to some level of pre-pandemic normalcy, and hopefully these 30 answers provided here will help readers get vaccinated as soon they are able.
See Striking Photos of the Tourism Industry During COVID-19
READ MORE: Inspiring Stories From the Coronavirus Pandemic