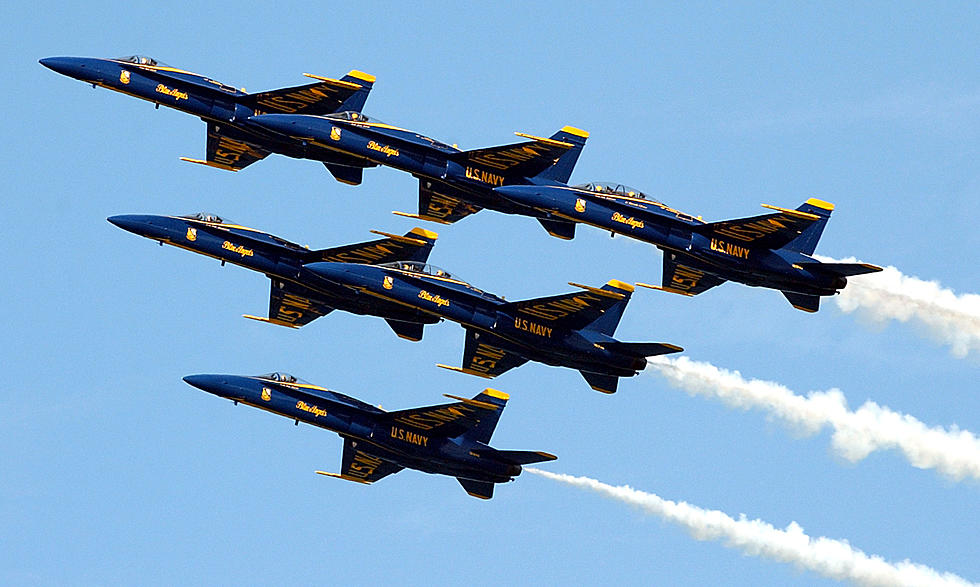 Navy Blue Angels Coming to Barksdale AFB Air Show
Photo by Justin Sullivan/Getty Images
Personell at Barksdale Air Force Base are gearing up for their "Defenders of Liberty Air Show," which will be Saturday March 25th, and Sunday March 26th.  Officials are expecting record crowds coming out of the pandemic, but also riding the coat-tails of the success of the latest Top Gun movie, Maverick.
The Barksdale Air Show has been a staple of spring in our area since the first show back in 1933, and for many years was associated with Holiday in Dixie.  The show features static displays of various military aircraft including fighter jets, helicopters, tankers, cargo planes, and of course, the venerable Boeing B-52 Stratofortress bomber.
The Air Show also features exciting aerial demonstration from various aircraft, both military and civilian.  This year's show boasts the always popular Navy Blue Angels.
Do's & Don'ts
If you're planning on attending this year, there are a few things you should be aware of.
Schedule
March 25 and March 26.
• Gates open at 9:00 a.m.
• Show Starts at 11:00 a.m.
• Show ends at approximately 4:00 p.m.
Parking
Free, on-base parking.
No overnight parking permitted.
Security
No weapons allowed. Vehicles and persons are subject to search.
Food / Drink
Food and drinks will be available for purchase. Grills and cooking devices are not permitted. No glass bottles.
A List of Performers
Here's a list of other performers at this year's show.
The Navy Blue Angels
Rob Holland MXS-RH
Red Bull Aviation
Kevin Coleman- Edge 540
AfterShock Jet Fire Truck
AeroShell Aerobatic Team
Jeremy Holt
Matt Youngkin
CAF Red Tail Squadron
CAF Rise Above: WASP
B-25 Yellow Rose
C-47 That's All Brother
And this is actually a just partial list, there's even more.  Make sure to bring your sunscreen!
Bizarre Sports You Have to Check Out, Part 2
Reviews Of Louisiana's Last Remaining Nudist Park