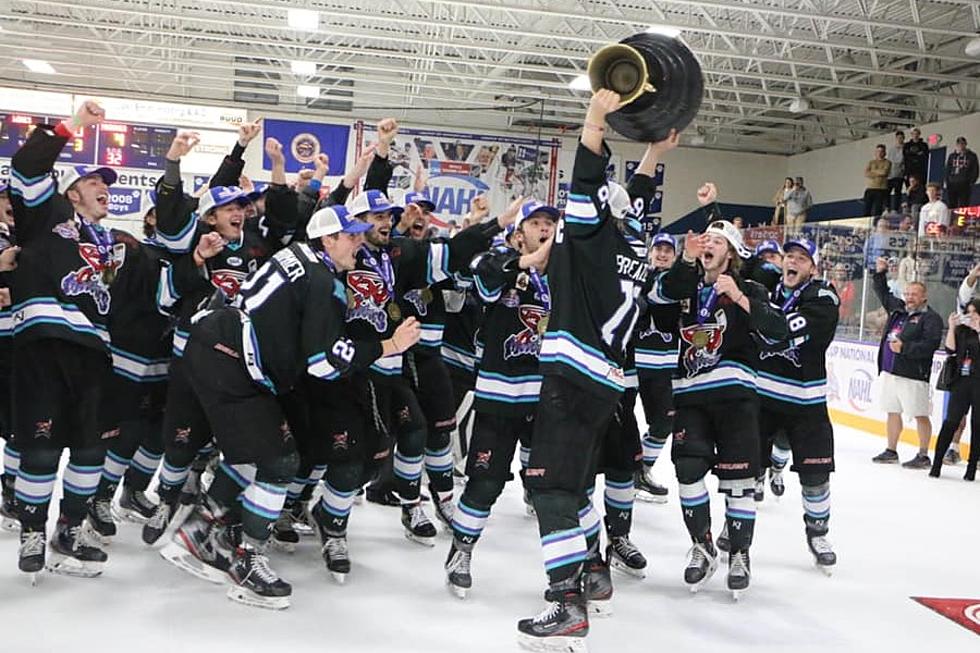 Mudbugs Player's Mom's Open Letter to the Team and City Will Make You Proud
shreveport mudbugs hockey
Almost everyone reading this has never heard of Lisa Procopio. She's a woman from Michigan, just outside Detroit, to be exact, and two of her sons have played hockey for the Shreveport Mudbugs.
And both her sons are champions.
Dominic Procopio was the Mudbugs captain when the squad captured their first NAHL Robertson Cup crown in 2018. And his younger brother, Giovanni, was a team leader and major offensive threat on the team that just brought another championship home to Shreveport.
But Lisa Procopio thinks she - and her sons - owe the Mudbugs a lot more than just advancing her boys hockey careers. And she penned her feelings and thanks in a recent post on the Mudbugs page, The Swamp.
"I've been trying to figure out what to say to everyone from the outstanding Mudbugs organization to the Amazing fans. But every time I try to start , I cry tears of joy, tears of appreciation tears of admiration, and tears of love. Tommy (Owner Tommy Scott), Musky (General Manager Scott Muscutt), Soupy (Head Coach Jason Campbell) and the coaching staff. There are so many things to say. The words 'thank you' just don't seem enough but here goes …
"Thank you for turning my boys into young men. Thank you for believing in them when nobody else would. Thank you for making them leaders. Thank you for always being the type of coaches that believe in their players and always keeping the open door policy and letting them express themselves and building from that. You are the magic of the team. You forever changed these boys lives for the better They are who they because you go beyond. You still there for Dom after 3 years. One of kind you all are.
"This community of everyone and how they supported my boys, how they cheered them on and believed in them, made my heart know we were home. They are who they are not only because of how I raise them but because you believed in them. They have never known until they came to Shreveport how that felt. It is only natural for them to give you everything they can give so you can be proud of them.
Claws up!
Robertson Cup Champions 2021"
Bizarre Sports You Might Want to Watch
Seven Disabled Athletes Who Made It to the Top