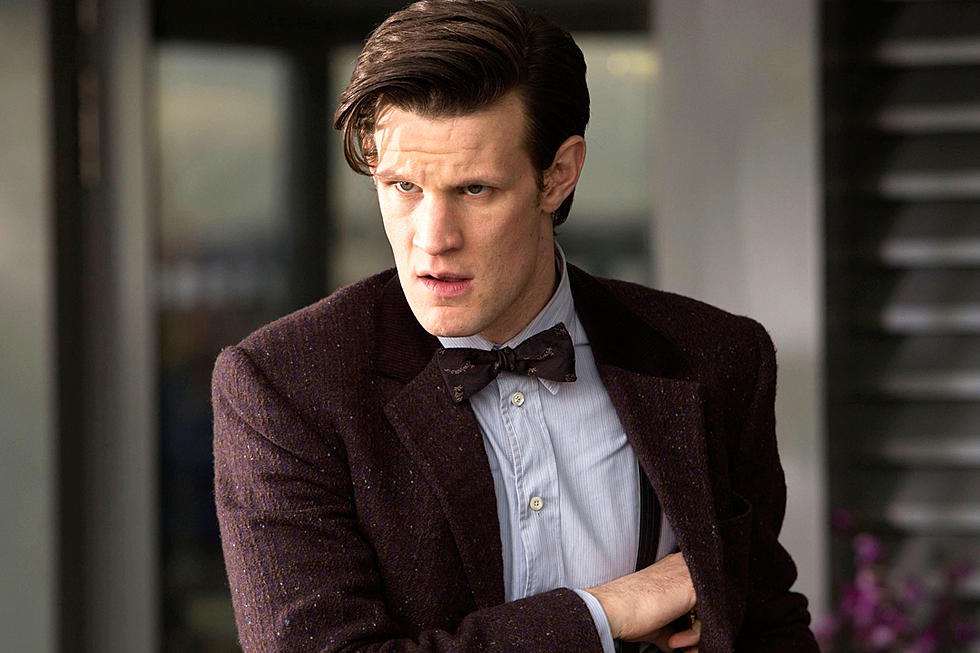 Matt Smith Will Play Charles Manson for Mary Harron's 'Charlie Says'
BBC
You know what sounds better than a Tarantino Charles Manson movie? A Mary Harron Charles Manson movie. The American Psycho director has been developing Charlie Says for a little while now, an exciting prospect for anyone who loves true crime, and anyone who's been anxiously waiting the director's return to the big screen after years of TV projects. But now, she's finally found her murderous lead and filled out her cast.
The infamous cult leader will be played by Matt Smith, which sounds like some great casting considering he has a distinct look that's somehow both charming and frightfully unnerving – I mean, if those intense brows of his looked at me and asked to kill for him, I'm not saying I would become a murderer, but like, who knows? This won't be all about Manson though; similar to Tarantino's upcoming project, Harron's film will focus more on the Manson Family than the man himself.
Charlie Says follows Karlene Faith, a criminology professor who went behind bars as a young graduate student to teach Manson's three female followers – Susan Atkins, Leslie Van Houten, and Patricia Krenwinkel – involved in the Sharon Tate and Rosemary LaBianca murders and were later sentenced to death. According to The Hollywood Reporter, the three women will be played by Game of Thrones' Hannah Murray, Odessa Young, and Marianne Rendon. Merritt Weaver (Nurse Jackie) will portray Faith, who passed away least year. The rest of the cast includes Cara Gugino and Kaylie Carter (Godless).
American Psycho fans will be pleased to see Harron reuniting with her screenwriter Guinevere Turner. The script is based on Faith's book The Long Prison Journey of Leslie Van Houten, about the woman she believed to be the most rehabilitated of the Manson girls, and Ed Sander's controversial non-fiction book The Family. Harron told THR that Turner's script "brings a fresh and unique perspective to the infamous story of the Manson murders," and honestly, I couldn't be more thrilled to see two women behind a project about the young women brainwashed by the infamous cult leader. Production is expected to kick off this spring, making this one of three Manson projects currently underway. Who knew we were in the midst of a Charles Manson Cinematic Universe?