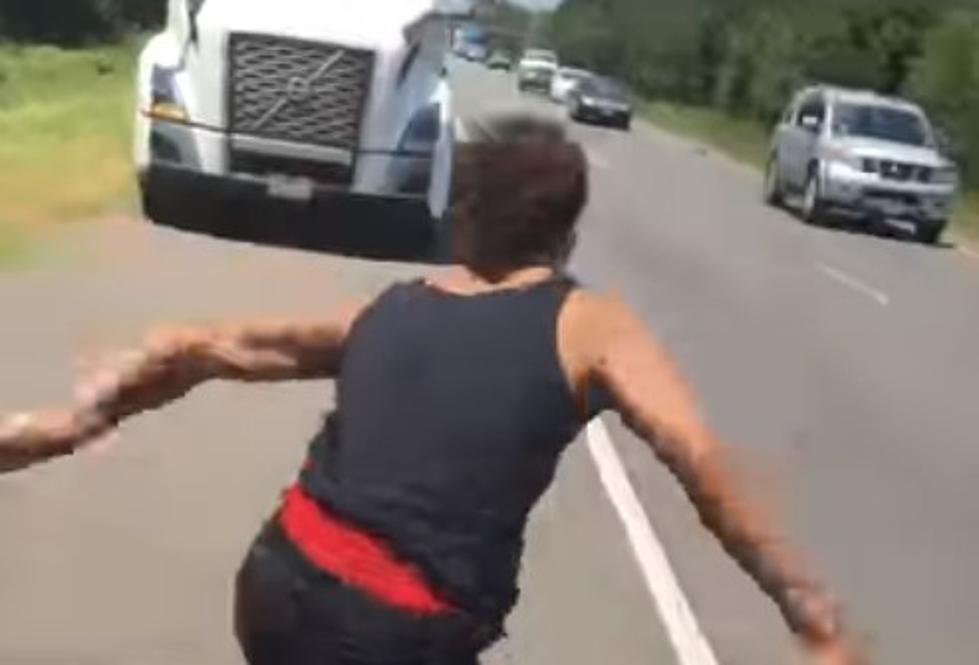 Man Gets Hit by Car, Fights with Police in Texarkana [GRAPHIC]
Kendrick Hooker via Facebook
Let this be a daily reminder to not do drugs.
When I stumbled across these two videos last night, I immediately texted a friend saying, "Absolutely the craziest videos I've ever seen". Sure, I've seen my fair share of fight videos. I've even watching an untold amount of shows like COPS and Live PD, yet I've never seen anything quite like this.
It's a scary sight, so you've been warned.
The user who shared the video claims he and his manager were on their way to complete a roof inspection in Texarkana. While driving down the interstate, they notice a car flying in and out of traffic, and eventually flies straight into the trees. The two then pulled over to attempt to help as they were one of, if not the first on the scene. What happened next will probably stick with them for the rest of their lives.
The driver who crashed into the trees jumped out of his vehicle seemingly unharmed and clearly under the influence of something. Within no time, the drugged-up driver began fighting with anyone and everyone in his vicinity, including the first police officer on the scene. Now, it appears the videos were posted out of order. Judging by the driver's clothing, it would appear the first video chronologically would be the third video our Facebook user shared. In that video, we see the driver in question lunge away from the police officer and into oncoming interstate traffic. What happened next is completely unbelievable. Luckily, the camera gets just shaky enough to where we don't have to see the gruesome impact, but a speeding car absolutely smashes the driver as he made a suicide march across the lane. We hear the horrifying sound, as well as see the mad mad get tossed 7-10 feet in the air. Then, something even crazier happens. The man gets up and acts as if nothing happened. As if he didn't just get smashed by a car going 40-60 mph.
From there, the mad man losing articles of clothing as he begins fighting with bystanders and police officers. Luckily for all involved, by the end of that particular video, the crazed man is pinned down and finally receiving his custom-fitted set of handcuffs.
Absolute insanity in Texarkana.
Top Stories in Shreveport for 2021 So Far
Read More: Do You Know Any of These Criminals on Louisiana's Most Wanted List?