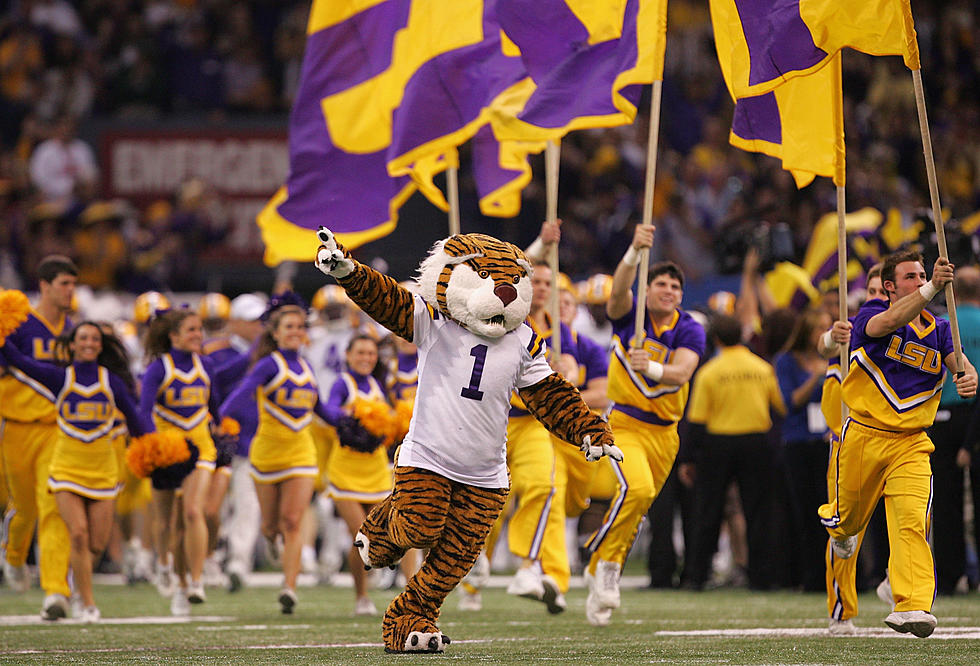 LSU vs. Clemson Trash Talk Page Will Make You Root Against Both Teams
Photo by Streeter Lecka/Getty Images
If you are a true fan of either team, I will advise you to avoid this page altogether.
Chances are, however, if you are a fan of LSU or Clemson, and you're on social media, you've already run into this page before. Within the Facebook page, fans are encouraged to participate in friendly trash talk ahead of the 2020 National Championship game Monday night.
Now, let me start by saying there is nothing more annoying to me than when fan bases of a certain team use the word "we". As in, "We have the number one offense in America" or "We have won 29 games straight". I absolutely hate that, and this page is 100% "we" fans.
On top of that, both fan bases are represented vocally by the most vile and inappropriate members imaginable. I can't imagine either LSU or Clemson would approve of 95% of what is actually being shared within the page.
To save you the trip to the Facebook page, here's basically what it has devolved into... Clemson fans claiming LSU's defense is horrific, bragging about their QB never losing a game since high school, and trashing Joe Burrow for being a five-year senior. On the other side, LSU fans make a "Trevor Lawrence is a girl" joke on every single thread, constantly point to Clemson's ACC schedule, and most genuinely believe this LSU team is not only the best college football team this season, but are the greatest football team ever assembled in history.
This Facebook page would make you root against both teams, and this is coming from an LSU fan.
Let's just enjoy the fact that it's 2020 and LSU is in the big game in New Orleans. Win or lose, let's be happy for the season, and look forward to many more in the years to come.