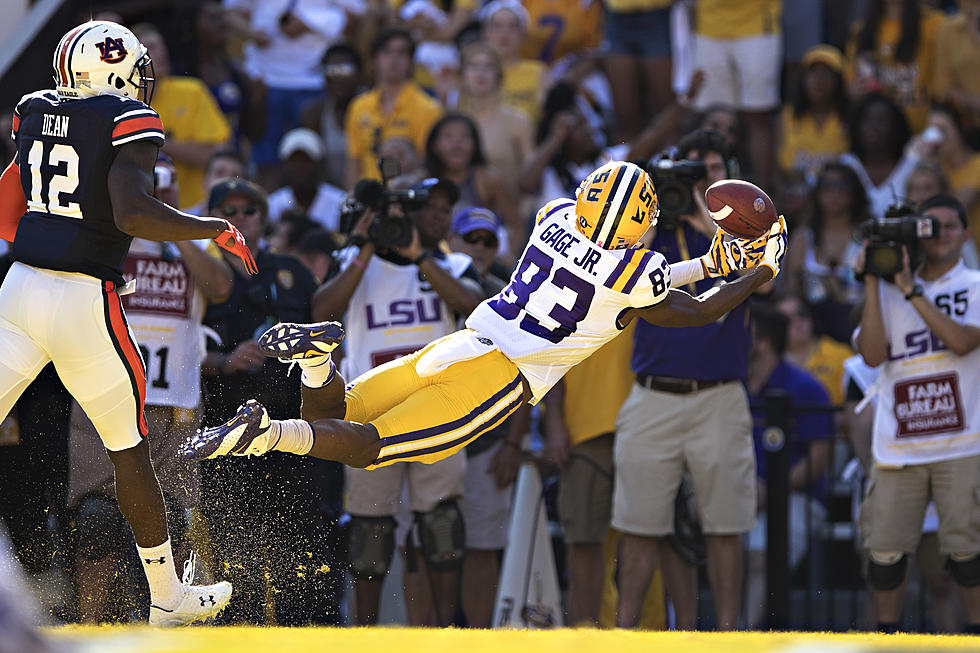 LSU Roars Back to Beat #10 Auburn
Getty Images
The LSU Tigers look like a different team. The Bayou Bengals come from behind to beat #10 Auburn, 27-23.
The Tigers were trailing 20-0 early in the game, but the guys pulled things together and started to perform much better on defense and the offense started to move the ball in the 2nd half.
"We were resilient, we kept on playing," LSU Head Coach Ed Ogeron said. "I think the difference in the football game... was the way our defense came out and shut them out."
With just over 2 minutes to go in the game, LSU kicker Connor Culp booted a 42-yard field goal to give the Tigers a 24-23 lead. Auburn was on the ropes and went for it on 4th and 10, but Jarrett Stidham's pass was broken up. LSU got the ball back and kicked another field goal with about 30 seconds left on the clock.
Next up for the Tigers: on the road at Ole Miss this Saturday.