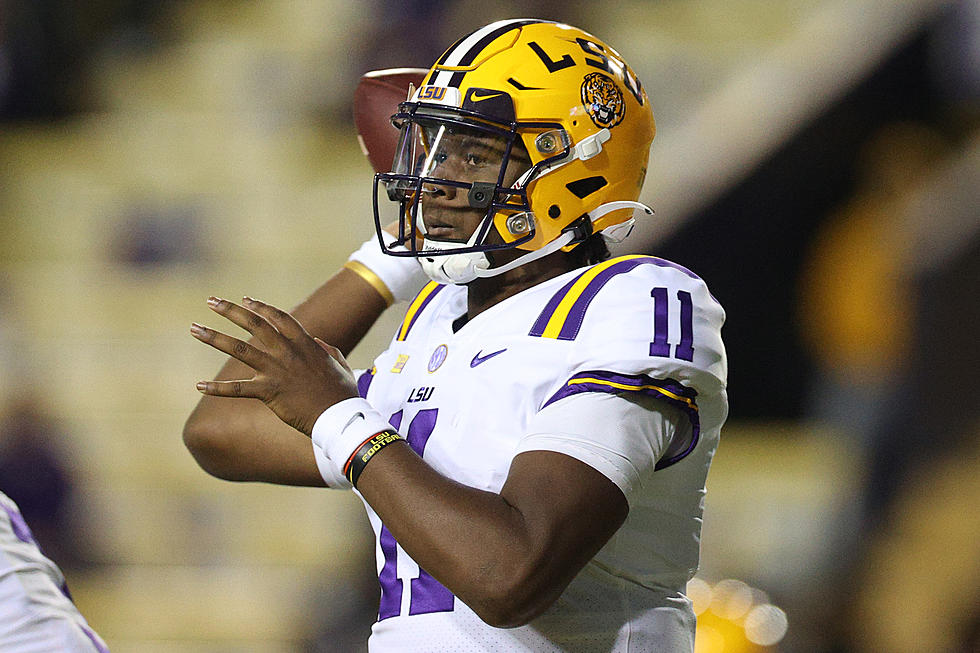 LSU QB TJ Finley Transfers to Auburn
Getty Images
LSU quarterback TJ Finley will still be a Tiger, but it will be in the state of Alabama. He has decided to accept an offer from the Auburn Tigers which will keep him in the SEC West.
Finley Tweeted about his decision.
Finley is from Ponchatoula, Louisiana which is the strawberry capitol of the state and is about an hour away from Tiger stadium.
Finley played in five games for the Tigers las season when Miles Brennan got hurt. Finley was 2-3. He grabbed wins against Arkansas and South Carolina. But we all know 2020 was a rebuilding year for the Tigers and under the circumstances (LSU played all SEC opponents) things were shaky for many players on the team.
24/7 Sports reports Finley will face a battle to be the starting QB for the War Eagles.
But Auburn has high hopes for Finley who was rated as the nation's #19 pro-style QB coming out of high school.
But Finley decided to enter the trade portal earlier this month. He has been in a fight for the starting job at LSU with Brennan and Max Johnson.
Finley is hopeful he will be able to take over the starting job at Auburn.
Bizarre Sports You Might Want to Watch
READ ON: See the States Where People Live the Longest
Read on to learn the average life expectancy in each state.