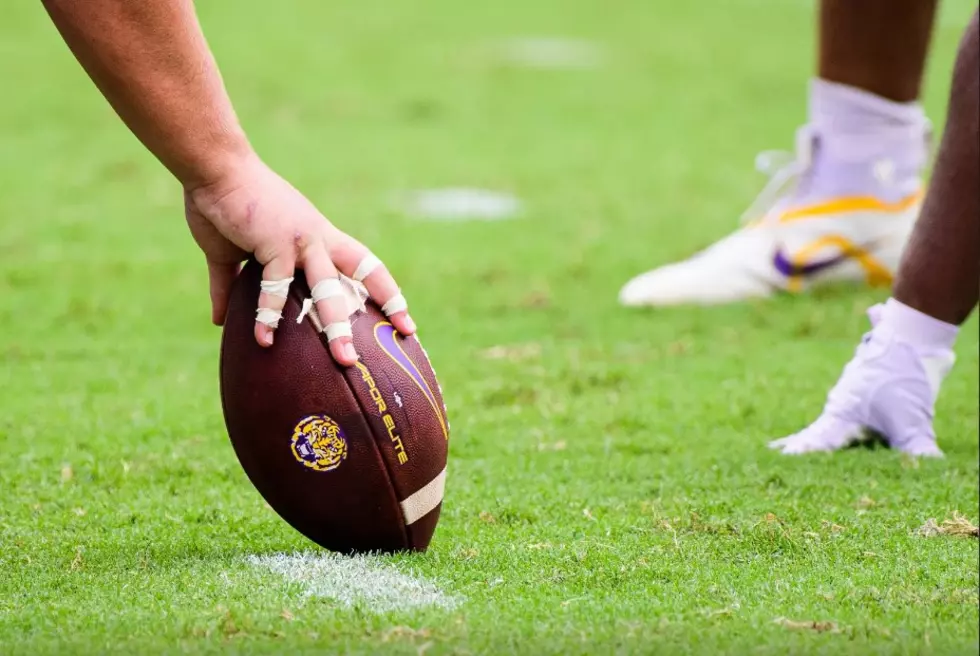 Players to Watch as LSU Meets Florida State Sunday Night
Photo by Georgia Jones for lsusports.net
It is time for college football to kick into high gear. The LSU Tigers open the 2022 season against Florida State in the Superdome on Sunday night. All eyes will watch this game as Brian Kelly takes over as coach for the Tigers.
He landed a major payday to move from Notre Dame to the SEC and he's been busy bringing in powerful recruits and building a team that he hopes will compete for an SEC title and maybe even a national title.
Kelly has made his decision about the starting quarterback, but he's not revealing his plan just yet. He wants to keep Florida State guessing.
This LSU team will have a completely new look, but we have a host of great players suiting up this year for the Bayou Bengals. Here are some of the players you want to keep an eye on as the season begins.
What Do the Oddsmakers Think About This Game?
LSU is a 3 point favorite in this game. But that line is most likely connected to the site. The Superdome is a "neutral" site, but it will really be a home game when you look at all the purple and gold in the stands of the sold out game.
The Seminoles have already started the season, getting a win over the Duquesne Dukes 47-7 in week one. This is the 3rd straight year FSU coach Mike Norvell and Brian Kelly have faced off. Last year the Irish won the contest in overtime.
The LSU game is on KTBS Sunday night with the kickoff at 6:30pm.
Take a Look at Some of the Key LSU Football Players
Top 10 LSU Players to Watch in 2022
Players Born In The Shreveport Area Picked In The NFL Draft
These players were born in the Shreveport area, but did not necessarily play high school or college football in the area. This also doesn't include players born in another area, who moved to Shreveport later in life (Dak Prescott, Trent Taylor)