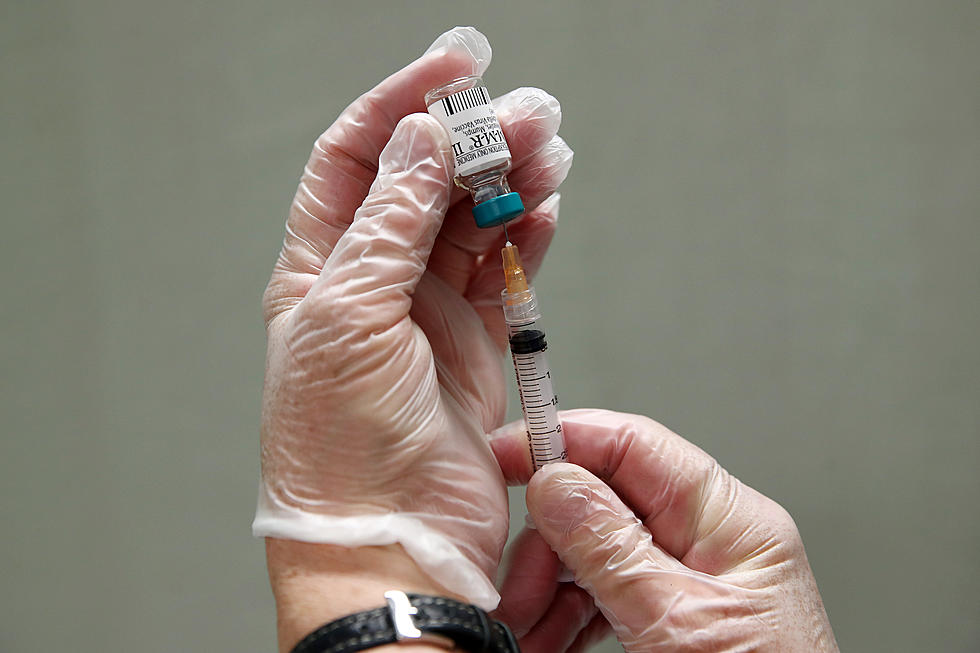 LSU Health Shreveport Sets COVID Vaccine Schedule Through April 5
Photo by Fiona Goodall/Getty Images
So far, the mass vaccination clinic that LSU Health Shreveport facilitates at the Louisiana State Fairgrounds in Shreveport has administered over 55,000 doses of the COVID-19 vaccine. This vaccine site will continue to deliver thousands of shots over the coming weeks.
The location has had all three shots available at different points. Including the Pfizer, Moderna, and Johnson & Johnson shots. The mass vaccination site has also had changing hours and days to be able to help accommodate people with different work schedules. This has included hours being extended to after 5pm, as well as Saturday options.
At the State Fairgrounds location, online pre-registration is preferred and encouraged, it is not required to receive a vaccine. Individuals should provide ID and insurance information when they arrive to any site for vaccination.
For Saturday March 27th, the mass vaccination site at the Fairgrounds in Shreveport will have a limited supply of Johnson & Johnson vaccine available. Moderna vaccine will be available after J&J vaccine supply is exhausted. The times for the 27th will be from 10am to 6pm. The Saturday hours are open to those who are currently eligible in the state according to LDH guidelines.
As of Monday, March 29th, all Louisiana citizens 16-and-older will be eligible for the COVID vaccine, no matter what. However, the State Fairgrounds site will not be open on Monday and Tuesday, reopening on Wednesday March 31st. The site will also be open on Thursday, April 1st, from 10am-6pm both days. During these days the Pfizer and Moderna vaccines will be available. These days are open to the public
On Tuesday the 30th, the LSU Health Shreveport North Campus on Linwood Avenue will be open from 5pm to 8pm with Johnson & Johnson vaccines. This date is open to the public.
The same Linwood Avenue location will be open on Wednesday the 31st and Thursday the 1st from 12pm-5pm for educators and healthcare workers only. They will have Pfizer and Moderna shots available those days.
LSU Health will also host a vaccination event at Stonewall Baptist Church on Eastman Street in Bossier City on Tuesday the 30th. This event will run from 9am to 1pm, and is open to the public. The Moderna vaccine will be available this day.
There will be no vaccination events with LSU Health from Friday, April 2nd through Monday April 5th in observance of the Easter Holiday.
Read More: Biggest Box Office Movies Filmed in Shreveport