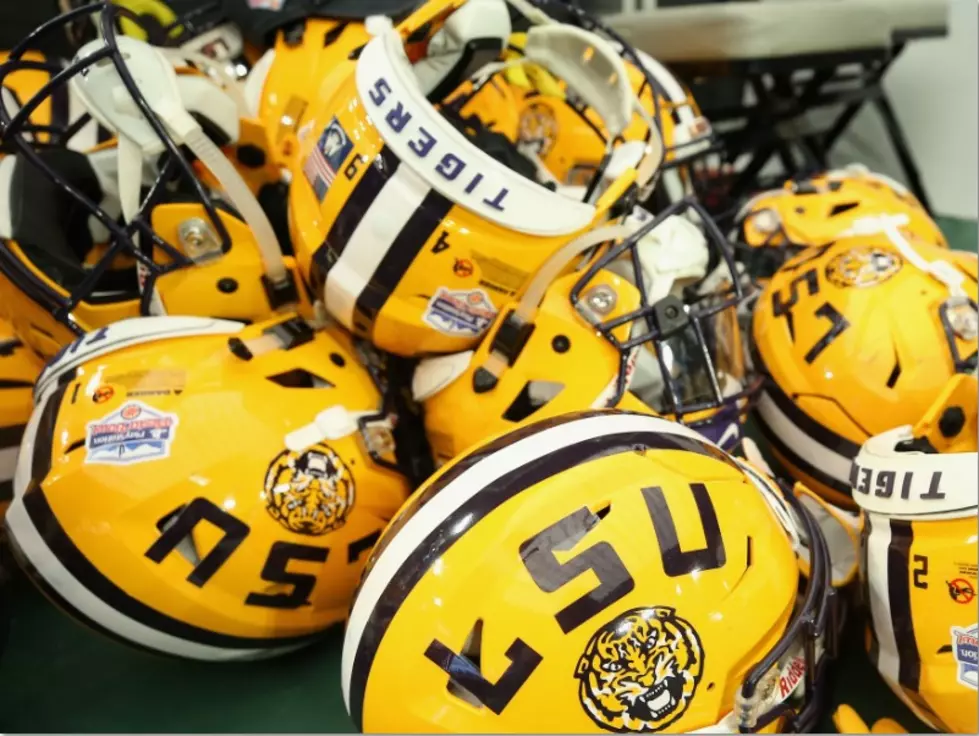 LSU Fan Interrupts Live Weather Broadcast in Shreveport
getty images
As The Weather Channel was broadcasting live from downtown Shreveport as Tropical Storm Laura moved through north Louisiana, one LSU fan wanted to show his love for the Tigers.
This super fan drove behind a live shot on The Weather Channel and shouted "Go Tigers".
You can see what happened in this tweet shared by head coach Ed Orgeron's special assistant Derek Ponamsky.
Wind gusts in our area were up to 50 mph and at least two reporters from The Weather Channel were here broadcasting live as the storm moved through. After the unidentified man interrupted her live shot, the reporter says "Well, we are in Tiger Country I guess."
KEEP READING: Here are 50 of the most famous sports goofs