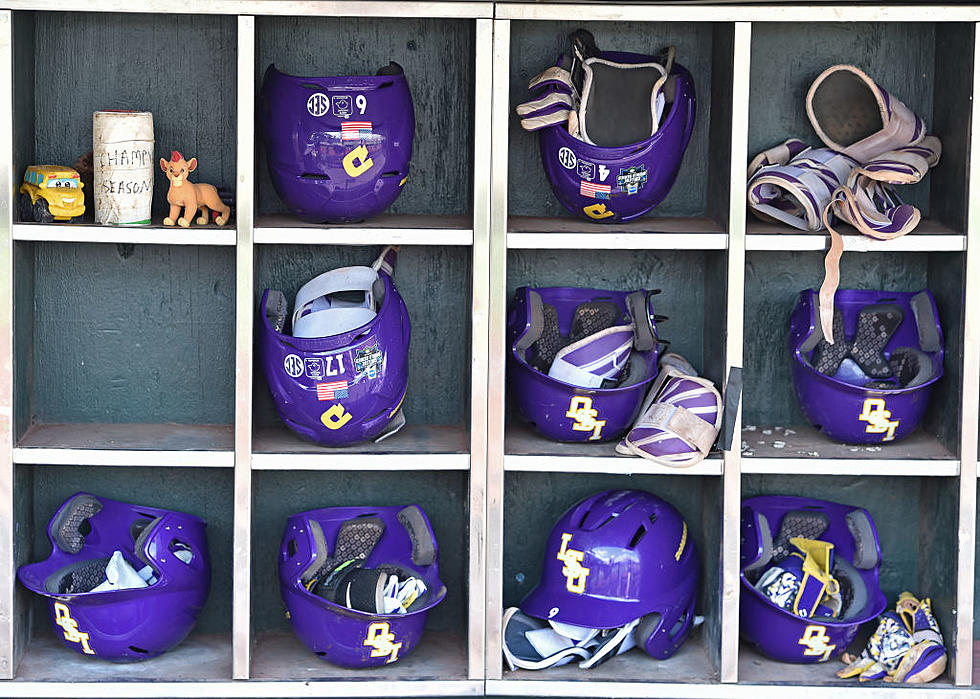 LSU Baseball Blasts Florida to Even Series in Baton Rouge
(Photo by Peter Aiken/Getty Images)
One day after after getting pounded 16-9, the LSU baseball team returned the favor last night with a 13-1 victory over the Florida Gators.
LSU pitcher Cole Henry was phenomenal as he struck out 12 in 5 and 1/3 innings.
Henry had plenty of offensive support in the game. Cade Beloso led the way with three hits, which included his sixth home run of the season. Daniel Cabrera hit his seventh home run, a three-run shot in the seventh inning.
The win puts LSU at 10-7 in SEC play this season, but another win over Florida will move them closer to the top of the SEC West. an 11th win with either move them into a first place, or second place, tie in the West. Mississippi State and Arkansas face off today, with will either give Mississippi State their 11th SEC win, or Arkansas their 12th Win.
Texas A&M leads the West right now, but they only have 10 wins (they have one tie). They're playing South Carolina today, which is likely their 11th win, but you never know.
Ole Miss is also searching for their 11th win today, against Auburn.
Even though LSU has 10 wins in the SEC, they actually have the most overall loses in the SEC West with 15.
Rubber game of the series is today at 2 PM.