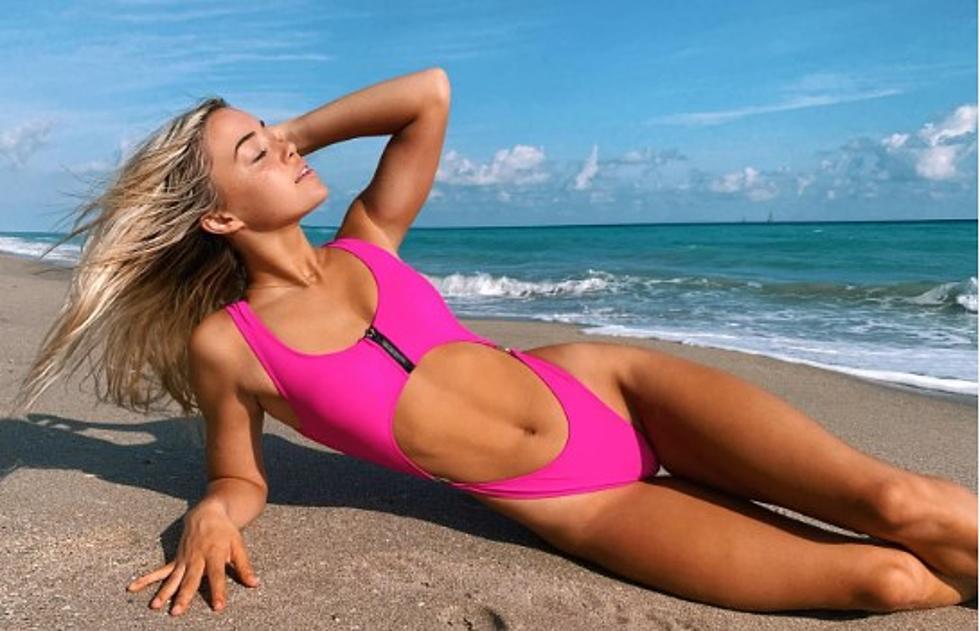 Louisiana Student Athletes With Huge NIL Deals
Olivia Dunne via Facebook
Regardless of whether you think Name, Image, Likeness, known as NIL, is a good idea or not, it's here to stay.  High school and college athletes are now able to sell their "Name, Image, and Likeness" to be able to profit from their own success.
I'm still processing on whether or not I'm for or against NIL.  I see both sides of the argument.  As a father of a former Division 1 student athlete, it would've been nice if my daughter, who swam for Auburn, could've profited from it!  I know first hand how hard these elite athletes work to get to the level at which they compete.  But I also see how people think this is "going to ruin college athletics."
On a recent Facebook post from WDSU News, reaction about NIL was mixed.
Greg Biggazzdude Hooper- Good for them, the NCAA been getting over college athletes since college sports started. "Oh you're here for an education first " while students putting the wear and tear on their bodies and NCAA making over a billion dollars a year. Pay em

 

Jessica Billiot Manuel- They have talent, a large fan base, the winning attitudes....pay them and educate them.

 

Hank Holland- Well they certainly earned it

 

Ruth Beron- Sad day in college athletics.

 

Alfred Lyons- Ruined college sports. They get offered more somewhere else and they don't honor the commitment they made to the school
What is NIL?
If you're not familiar with NIL, it's a policy change that allows college athletes in the United States to monetize their personal brands without losing their eligibility to play college sports. The policy change has been met with both positive and negative reactions from various stakeholders.
NIL Pros
One of the main pros of NIL is that it provides student-athletes with the opportunity to earn money from their talent and hard work. This can be especially helpful for athletes who come from disadvantaged backgrounds and need additional financial support. Additionally, it can help to reduce the temptation for athletes to accept illegal payments or engage in other forms of NCAA rule-breaking.
NIL Cons
However, there are also some potential cons to NIL. One concern is that it could create an unequal playing field, with athletes at larger schools or in more popular sports having more opportunities for endorsement deals than athletes at smaller schools or in less popular sports. This could exacerbate existing disparities in college athletics. Another concern is that NIL could negatively impact team dynamics, with some athletes receiving more attention and financial gain than others.
Top NIL Deals in Louisiana
In Louisiana, there are a few athletes doing very well from NIL.  And, not surprisingly, three of them are from LSU.  According to ON3.com/nil, here are some of the top Louisiana NIL deals.
Arch Manning
Arch Manning- (New Orleans, LA)   FR  University of Texas   $3.8M
Livvy Dunne
Livvy Dunne- (Pascack Valley, Westwood, NJ)   JR LSU   $3.5M
Angel Reese
Angel Reese- (St. Francis Academy, Baltimore, MD)  JR  LSU   $1.3M
Flau'jae Johnson
Flau'jae Johnson- (Sprayberry- Savannah, GA)  FR  LSU   $813K
Overall, the implementation of NIL is a complex issue with both positive and negative potential outcomes. It will be important to continue monitoring its effects on college athletics and making adjustments as necessary to ensure fairness and equity for all athletes.
Bizarre Sports You Have to Check Out, Part 2
Top 10 High Schools in Louisiana
There are some new schools to make the list.