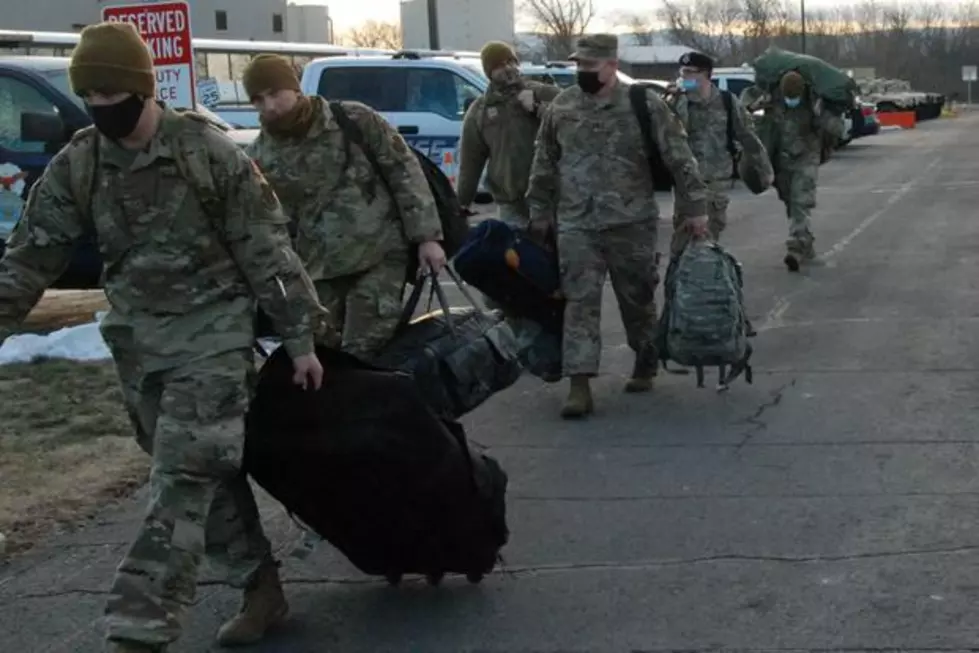 Louisiana National Guard Troops Deploy to D.C. for Inauguration
Military.com
As many as 20,000 National Guard members from across the country have been activated and are being deployed to Washington D.C. to help with security for the inauguration of President-elect Joe Biden. Military.com reports
New York Air National Guard Security Forces airmen board buses at Stewart Air National Guard Base in Newburgh, New York, as they deploy to Washington, D.C. The airmen are part of a New York force of 1,000 soldiers and airmen who are supporting the District of Columbia National Guard during the event.
KEEL News has learned some members of the Louisiana National Guard have also been deployed to the nation's capitol for the event. But specific details about how many are going and what units are involved have not been released.
Many National Guard members are already in the nation's capitol:
The Army released a statement saying the D.C. National Guard will be putting the troops through additional training as they arrive in the city. Some National Guard members from North Louisiana tell us they have been told to plan to be in Washington D.C. through January 24th.
Enter your number to get our free mobile app
Read More: The 10 Most Common Goals Americans Have