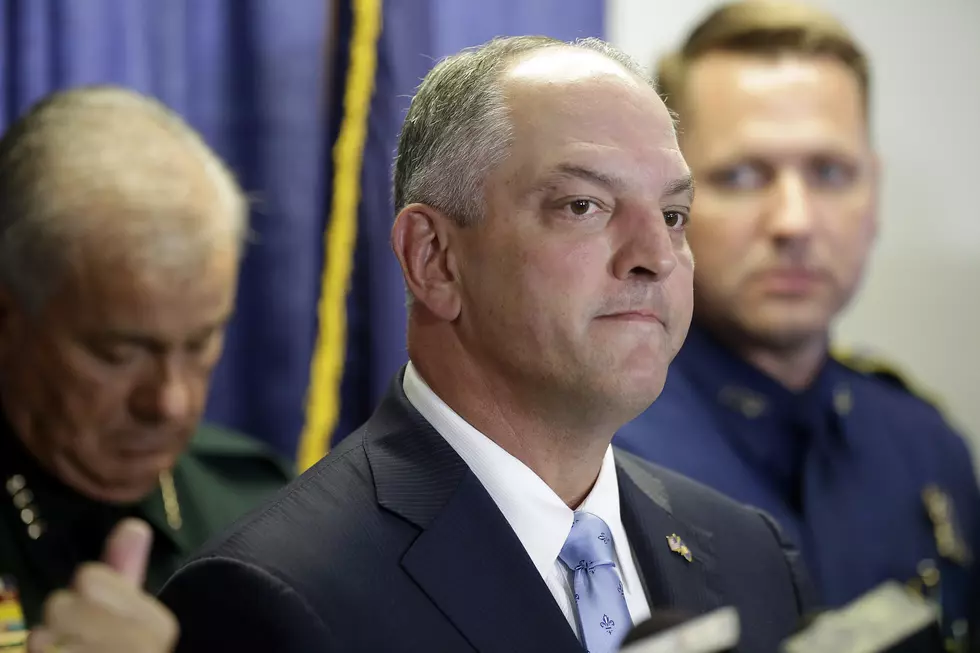 Judge Shoots Down Challenge to Governor's Emergency Powers
Photo by Joshua Lott/Getty Images
Enter your number to get our free mobile app
Update: Attorney General Jeff Landry just issued a statement following today's hearing on his Facebook page:
Our government is built on a system of checks and balances. The Legislature makes laws; the Governor enforces them. Today, the Court effectively ruled the Governor may make law without any legislative oversight - this turns Louisiana into a dictatorship under King Edwards. It is problematic when a judge rewrites the law from the bench. That seems to be occurring more and more and adds to the current turmoil we find our country in. This case and its outcome affects all Louisiana citizens, their livelihoods, and their safety. We will appeal Judge Morvant's rulings and pray the Supreme Court will uphold the checks and balances upon which our government was founded and has been ruled.
Today is a victory for public health in the state of Louisiana and for all of those people, from our health care heroes, including our doctors, nurses and other medical professionals to our scientists and researchers, who are fighting every day to slow the spread of COVID and save lives here. What today's hearing means for the people and businesses of Louisiana is that our state remains in Phase 3, including with a statewide mask mandate in effect, based on my most recent proclamation. Right now, we are seeing frightening surges in COVID cases, test positivity, hospitalizations and deaths around the country, including in our neighboring states. Louisianans must not let down their guards. We will get through this together, and I am deeply thankful for the hard work of all Louisianans, who have already bent the curve twice this year.
The House, along with State Attorney General Jeff Landry, argued that Edwards emergency order had gone past the stage where it was necessary. Edward argued that the State's constitution gave him the power and right to do what was necessary during an emergency situation like a pandemic to make sure the State and its citizens were protected.
The Judge heard arguments from both sides and ultimately ruled in favor of the Governor, denying the AG & Republicans' request to revoke the Governor's special powers.
Judge Morvant gave two main reasons for his ruling - the order noted in the House's petition specifically mention Edward's proclamation from October, an order that has since expired and been replaced. The judge's other reason given was that the Governor's proclamation "has the force of law" and couldn't be blocked by an action of one legislative body.
At this time, it is unclear if any more legal actions can be taken by House or Attorney General. Since the ruling was made earlier today, neither Edwards or Landry has issued a statement on the court's decision.
Do You Know Any of These Criminals on Louisiana's Most Wanted List?