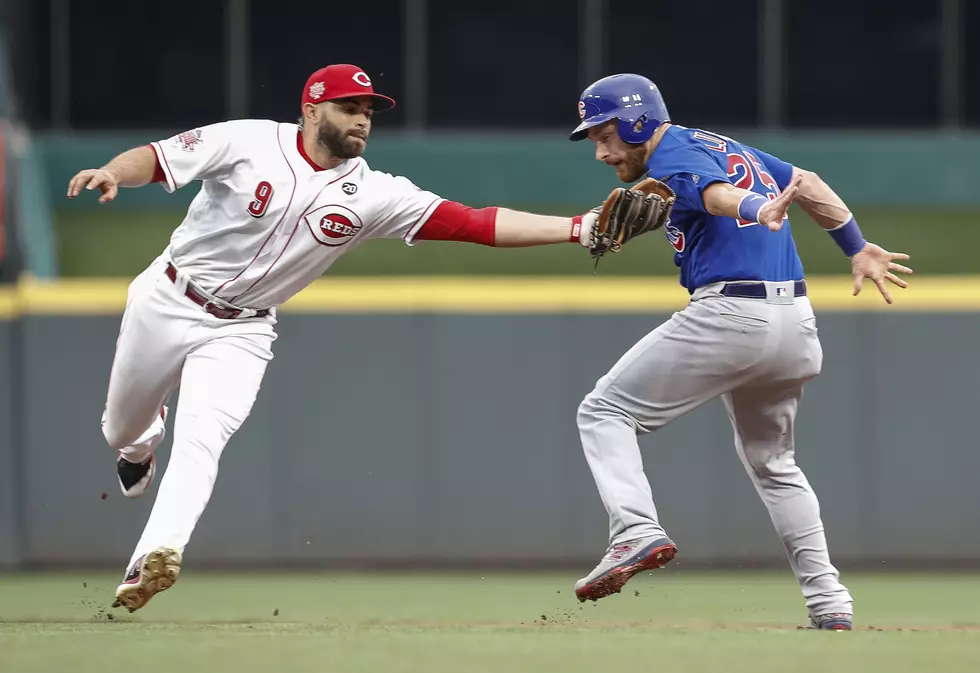 Jonathan Lucroy Has Nice Debut With Cubs – VIDEO
(Photo by Michael Hickey/Getty Images)
Former Louisiana Ragin' Cajun baseball star Jonathan Lucroy had a successful debut with his new Major League Baseball team on Thursday.
Lucroy went 3-for-5, including a double and two runs batted in, in the Chicago Cubs' 12-5 win over the Cincinnati Reds.
Lucroy, who was signed by the Cubs on Thursday, after being waived by Los Angeles Angels, is now with his 6th MLB club.
A member of the UL baseball squad from 2005-2007, before being drafted by Milwaukee in the third round of the 2007 amateur entry draft, Lucroy spent his first 6-and-a-half seasons with the Brewers, who, like the Cubs, are members of the National League Central.
A native of Eustis, Florida, Lucroy hit .242 with the Angels this season, to go along with seven home runs and 30 runs batted in.
The 33-year old Lucroy has played for the Brewers, Rangers, Rockies, A's, Angels, and Cubs throughout his career.
A 2016 MLB All-Star, Lucroy has compiled a .275 career average in 10 seasons, to go along with 107 homers and 541 runs batted in.