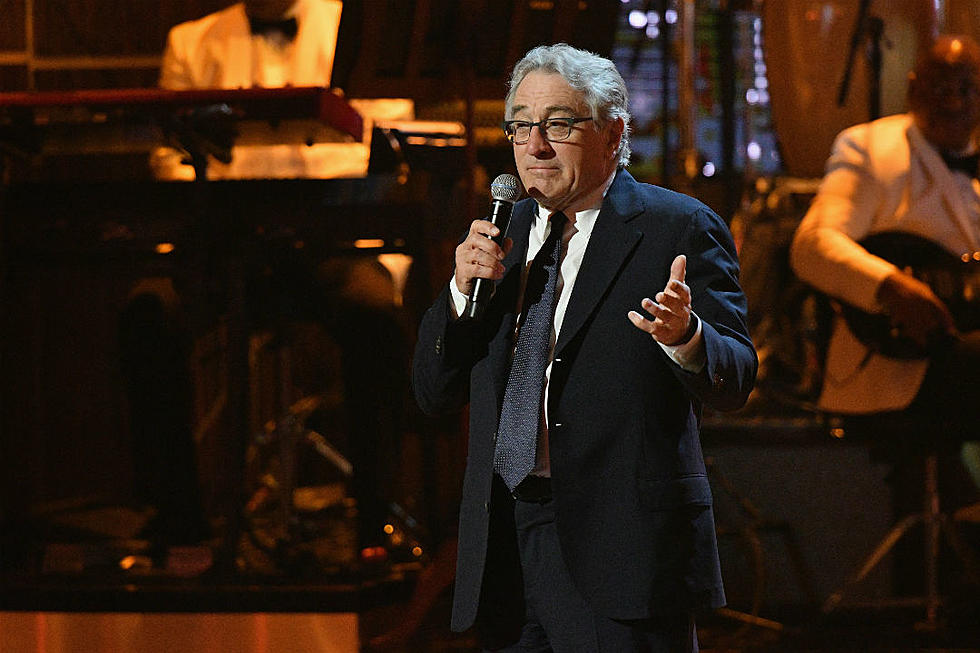 Rumor: Robert De Niro Is Being Eyed For Todd Phillips' Joker Movie
Mike Coppola, Getty Images
The latest episode of The Hashtag Show has a new rumor suggesting De Niro is being eyed for a role in Todd Phillips' Joker movie. The site has a handful of character descriptions for the new movie and they claim one of those could go to De Niro. According to The Hashtag Show, De Niro is being considered for the supporting role of Murray Franklin, described as a white guy ages 65-75. So yeah, fits the bill.
As wild as this may sound, it wouldn't be entirely surprising considering Phillips' project is being produced by Martin Scorsese and is rumored to make nods to the filmmaker's King of Comedy. That 1982 film starred De Niro as a deluded comedian, and rumors a while back revealed Phoenix's Joker may get an entirely new origin story as a failed comedian in the '80s.
The film will take place outside of Warner Bros' main DCEU timeline under a new banner, which may be called DC Black or DC Dark. Phillips' film, said to start production this fall, will also have a much smaller budget than the DCEU films we've seen thus far.
Gallery - The Best and Worst Superhero Costumes Ever: