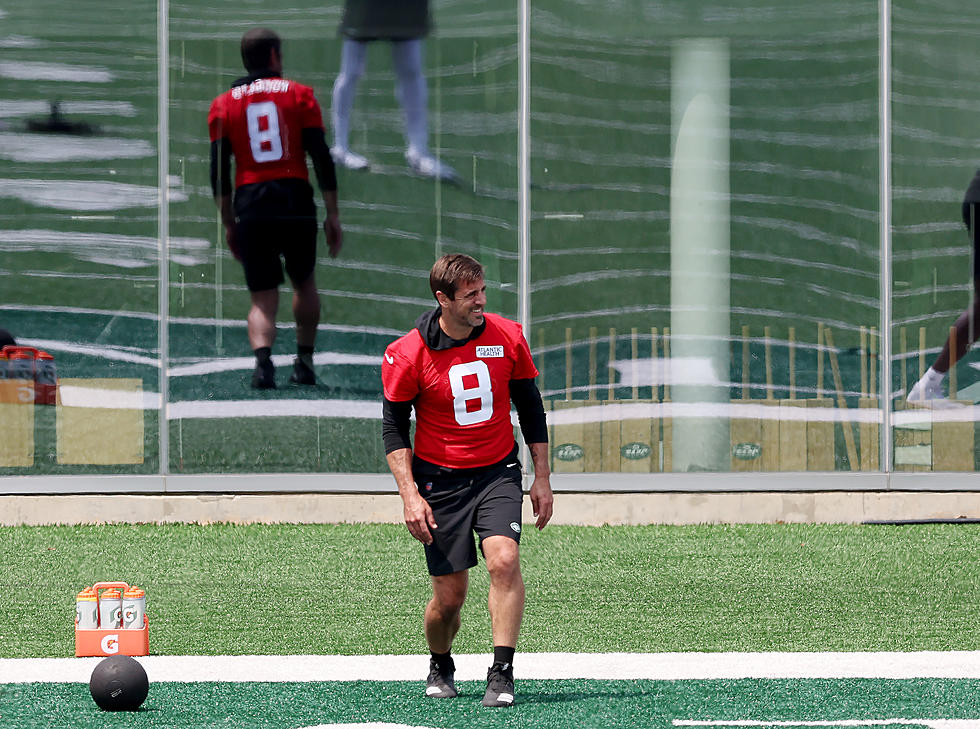 Saints Fans, Breathe Easy: Hard Knocks Goes to New York
Photo by Elsa/Getty Images
As I'm sure Saints fans have heard far too often, NFL Films' Hard Knocks can absolutely be a distraction to teams looking to prepare themselves for the rigors of an NFL season.
Something they'll surely be glad to hear is that it will no longer be a concern for the Black and Gold.
NFL Films is going to New York and that means New Orleans is off the hook.
That should allow DA, Carr, and the boys to work in peace as they look to bring the Saints back to their previous perennial playoff power.
But now that fans can relax, they can also look forward to the actual content of Hard Knocks this season.
Aaron Rodgers being a weirdo, Zack Wilson having to "battle" with Rodgers after vowing to make whoever was traded in have to deal with "living hell", and Robert Saleh being absolutely freakin' jacked.
And for those betting on the Jets to do mediocre following this announcement, they have a history of making Hard Knocks work for them.
All we know as Saints fans is, whether it's a jinx or a boon, we don't need no cameras this offseason, those men have work to do.
Pro Athletes From the Acadiana Area
Louisiana has produced some of the best pro athletes in the world, especially in Acadiana.
10 States With Most NFL Players Per Capita
Which states produce the most NFL talent per capita? The top 10 list has a few big surprises.
Most Valuable Franchises in American Sports
Five of the ten most valuable franchises in American sports come from the NFL.