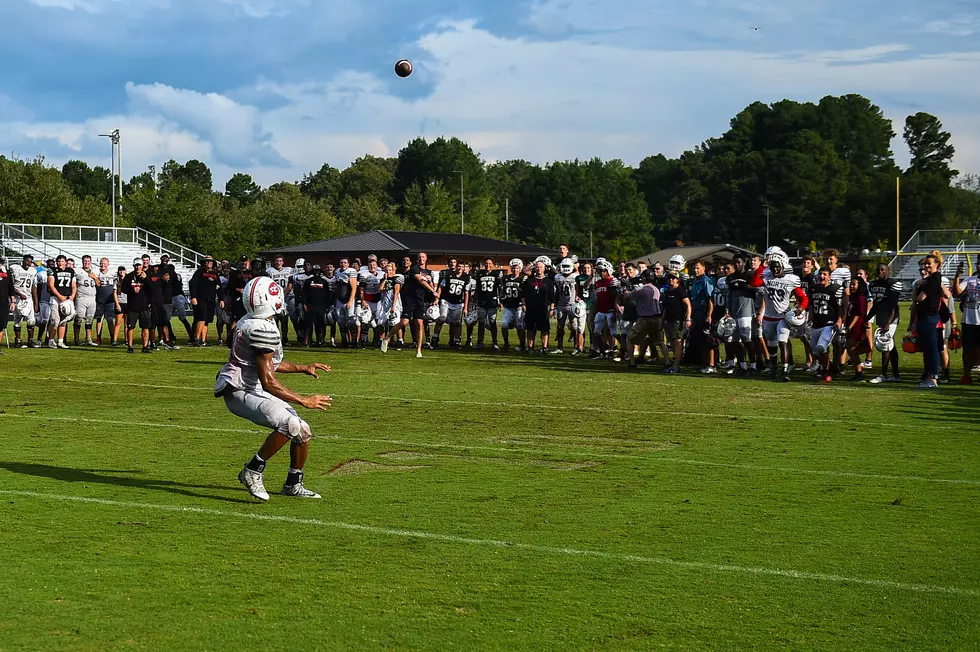 Louisiana Court Rules Against LHSAA – What's Next ?
Photo by Getty Images for Campbell's Chunky Soup
In less than three days high school football teams from across Louisiana will meet in controlled scrimmages at several Jamboree sites across the state. The Jamborees are really a Louisiana team's first opportunity to "hit someone else" instead of their teammates during practice.
High school sports in Louisiana are governed by the LHSAA, the Louisiana High School Athletic Association. This week as the new Louisiana high school football season is about to unfold there are questions for not only LHSAA members but for the governing body itself.
The first has to do with the heat.
Louisiana will be experiencing record heat later this week when most of those jamborees take place. Fortunately, the jamborees are not full games and coaches and trainers will be paying special attention to how student-athletes handle the extreme conditions. The LHSAA even has a publication for those close to the players, band members, cheerleaders, and dance lines that can offer advice and education for dealing with above-average temperatures.
The second question was answered, kind of, by a judge in a Louisiana courtroom yesterday morning. Judge Will Jordan issued a preliminary injunction against the LHSAA's plans to move forward with a new playoff system involving select/non-select schools.
Nine schools brought legal action against the LHSAA that will prohibit the governing body from moving ahead with their proposed plan to designate some public schools as select schools because they accept students from outside their prezoned limits. This "designation" moved some schools into different districts or different classifications or even into different playoff scenarios.
The question to the interested observer appears to be more about making the LHSAA come up with a conclusive designation for what "a select school is and what a non-select school is".And then allowing member schools to vote on that designation.
Because in previous interpretations of the rules, all private schools, full magnet schools, lab schools, and some charter schools were designated to be "select". And member schools of the LHSAA got to vote on its approval.
Schools that did not fall into those categories, namely the public schools, were to be considered "non-select". However, the LHSAA's plan redesignated some of those non-select schools as select because they host music academies, business academies, health academies, or other special classes that allow students from outside the zoned area to attend.
Judge Jordan's ruling will forbid the new playoff system from being used while the issue is being settled in court. Because that's where we play sports these days in a court of law. Even if the courts can reach a decision on the issue in short order it is still unclear how this ruling on Monday will affect the upcoming football season or the playoffs. Let's just hope our student-athletes get to settle on the field.
Not-So-Nice Nicknames for 10 Louisiana Towns
Nicknames are a wonderful thing if you happen to be given the right one. That's the problem with nicknames, you don't get to pick your own. So, depending on the kind of people you hang out with your pseudonym is either a flattering referral to a trait you own. Or it's a sarcastic reminder of your shortcomings. The same rules apply when it comes to the nicknames we use for the communities we love. Although, from some of these nicknames, I'm not sure I can feel the love tonight, or any night for that matter.