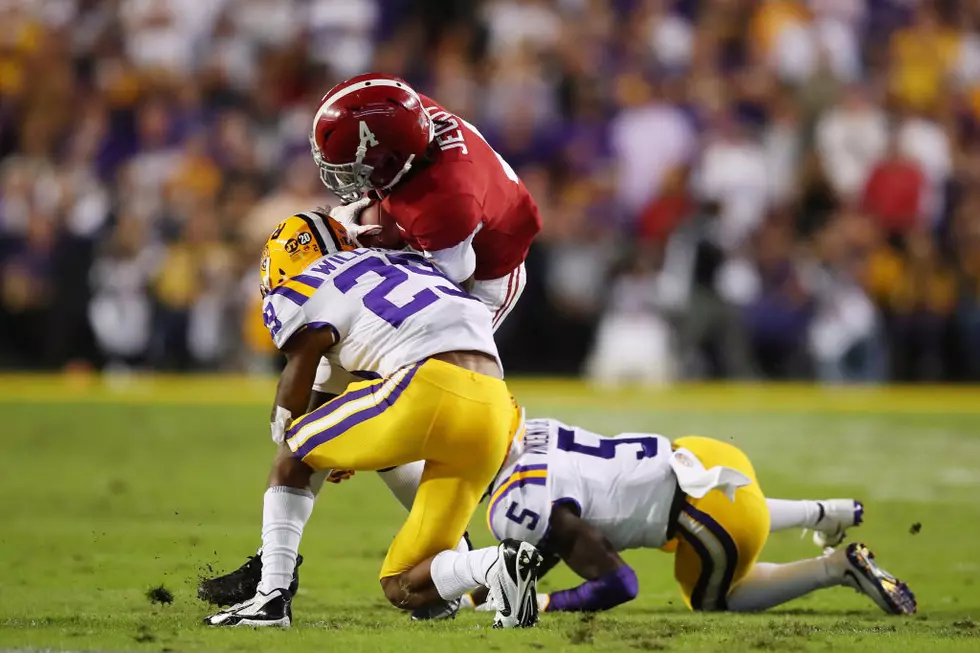 It Could Be a Big Night For Shreveport at the NFL Draft
(Photo by Gregory Shamus/Getty Images)
When it comes to producing NFL talent, Shreveport is one of the hottest places in the nation. Terry Bradshaw, Tre White, Jacob Hester, Dak Prescott and tons of other Shreveport/Bossier guys have made their way and have been super successful in the National Football League. And tonight at the NFL Draft, at least 3 guys from our area could be going in the first round.
Greedy Williams, Devin White and Jerry Tillery are all expected to go in the first round tonight. That means roughly 10% of tonight's draft picks will come from our neck of the woods...which is amazing! Jaylon Ferguson, who is from South Louisiana but went to Louisiana Tech, is also expected to be taken in the first round.
It's never been a secret that we've got some big time football players in Shreveport. But,to have 3 first rounders in the same class....that's just outstanding.
And you know, these kids deserve ounce of praise they get. The put in the work to get this opportunity. But, in my humble opinion, not enough credit goes to our local coaches. These kids, from peewee through high school, learn the finer points of the game and sharpen their skills right here in Shreveport. These coaches (on all levels) are teachers, mentors and sometimes even father figures to these kids. I think we should maybe throw a little shine and praise their way.
But, no matter how you look at it, we should celebrate everyone tonight for what they've accomplished and showing that Shreveport can at least do one thing right: breed superstars.