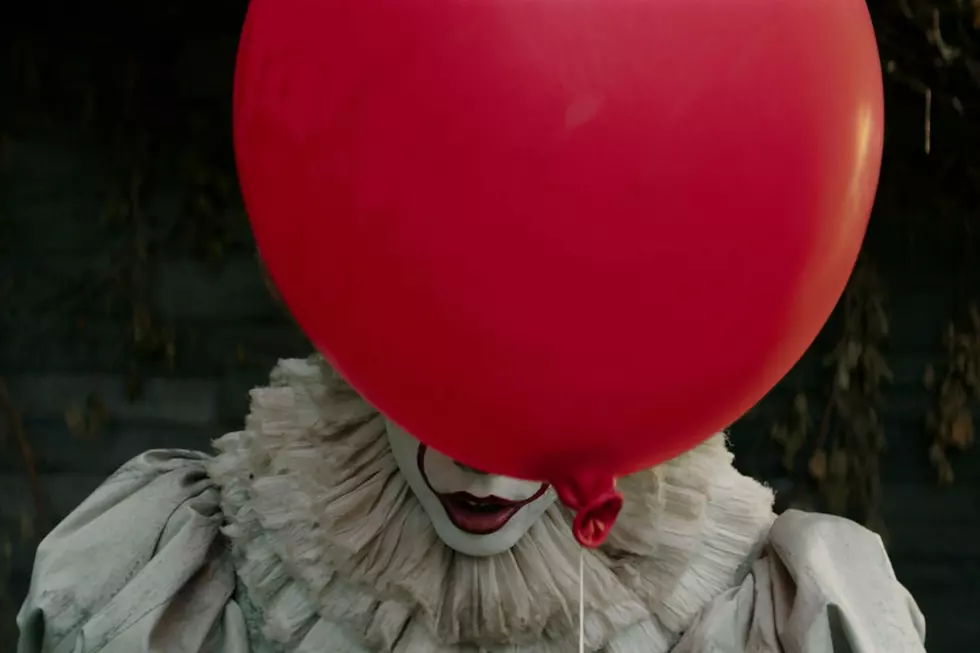 James McAvoy Shares First Photos of the 'IT: Chapter Two' Cast
Warner Bros.
The Loser's Club is all grown up. IT: Chapter Two has found its adult cast and finally kicked off production this week. To celebrate, stars James McAvoy and Jessica Chastain shared new photos to show us just how much they look like their younger counterparts.
Andy Muschietti's sequel to his 2017 horror hit will fast-forward to find the kids of Derry all grown up and returning to their hometown to defeat Pennywise (Bill Skarsgard) once and for all. McAvoy, whose playing the grown-up Bill Denbrough, played in last year's IT by Jaeden Lieberher, shared a handful of Polaroid photos of himself alongside both the young and older cast.
It's little Bill and big Bill side by side! Plus Jack Dylan Grazer's Eddie Kaspbrak (who will be played by James Ransone as an adult). McAvoy also snapped some pics of Chastain, playing the adult Beverly Marsh, Bill Hader, playing the older Richie Tozier, and Isaiah Mustafa (the Old Spice Guy), who's playing Mike Hanlon all grown-up. Chastain also took to Instagram to share a split photo of her face and the younger Beverly, Sophia Lillis, just in case you had any doubt how perfect her casting is.

The rest of IT: Chapter Two's Loser Club who weren't present for photos includes Jay Ryan as Ben Hanscom and Andy Bean as Stanley Uris. Filmmaker and actor Xavier Dolan will play a pivotal character, and the film recently cast Teach Grant as the adult bully Henry Bowers and Teeth star Jess Weixler as Bill's wife, Audra Denbrough. Keep your eyes on the rest of the casts' Instagrams, I'm sure more kid/adult photos will be coming. IT: Chapter Two hits theaters September 6, 2019.
Gallery – Horror Movie Sequels You Can Stream Right Now: