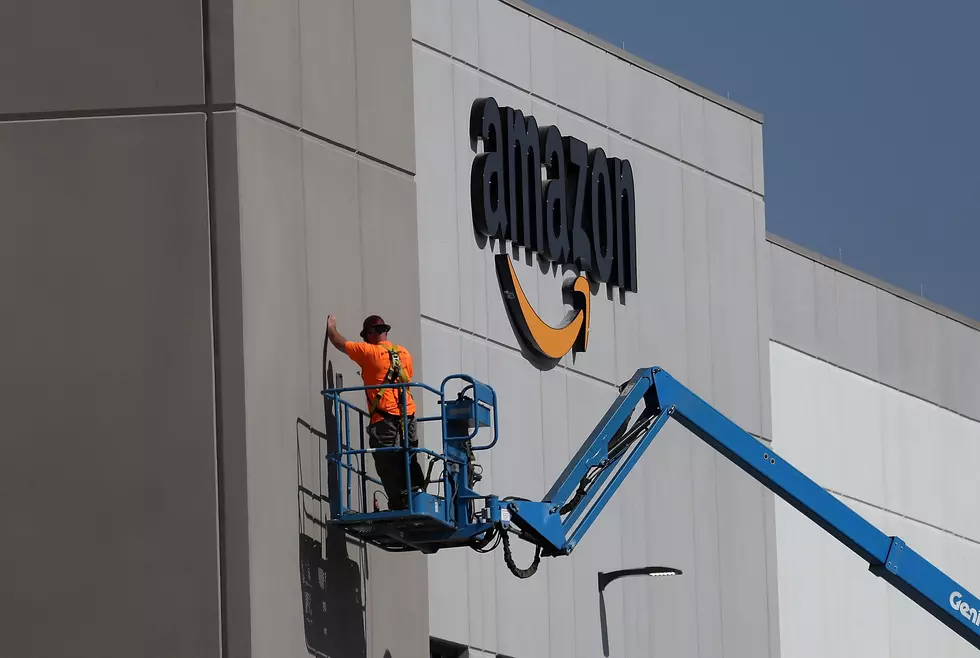 Update: Is the Amazon Plant in Shreveport Still Planning to Open?
Photo by Justin Sullivan/Getty Images
After multiple delays, the excitement of the new Amazon plant opening in Shreveport has diminished to doubt as to whether or not Amazon plans to even continue with the project. The Wall Street Journal reported back in September of 2022:
The e-commerce giant has canceled, closed and delayed facilities at each stage of its order fulfillment process, while continuing to move forward with large distribution centers that funnel goods into its home-delivery network since it announced earlier this year that it was pausing its ambitious U.S. logistics expansion. Amazon has shut down, called off or pushed back the openings of 66 delivery stations, fulfillment centers and other facilities as of this week, according to data from supply-chain consulting firm MWPVL International Inc.
The Amazon Shreveport plant was originally set to open in September of 2022, but it looks like it might not actually happen until this fall. The fulfillment center is expected to bring about 1,000 jobs to our area and this minimum pay at this facility will be $15 dollars an hour plus comprehensive benefits.
Back in January, Louisiana Economic Development Secretary Don Pierson told KEEL News that Amazon is still planning to move full steam ahead. Pierson said he is still optimistic that Amazon will be open for business by the end of this year.
He says "the distribution and fulfillment segment are where the rubber meets the road for this corporation. Those trends are not going to change." Pierson says the delays are directly related to supply chain issues over the past year and not related to Amazon cutbacks in other areas. He adds "this is a revenue generator for them and they want to get that going as soon as possible."
What's the Latest on Amazon Opening?
Shreveport Mayor Tom Arceneaux told KEEL News on Wednesday his last discussions with Amazon was in January where they told him they are still planning on moving forward with the Shreveport facility.  Arceneaux said Amazon officials are coming into Shreveport to host a "hard-hat tour" on Thursday, April 6th.  And because I'm a "look on the bright side" kinda guy, I'm taking this as good news.  Amazon has openly announced closings of facilities, even some still under construction, across the country. And if they still contend Shreveport isn't one of them, as of today, I choose to take them at their word.
Steve Kelly, Public Relations Manager with Amazon, reached out to KEEL News yesterday to give us an update.
 Here is the latest status update which makes clear that the building is still in our plans:  We don't have a specific launch date for our new fulfillment center in Shreveport, but construction is ongoing and we're committed to opening this facility. Once we have a better sense of our timing, we'll work with local community and workforce partners in the Shreveport-area to hire more than 1,000 full- and part-time employees.
What Jobs Are Up for Grabs at Shreveport's Amazon Plant?
Here Are the Highest Paying Jobs at a Typical Amazon Plant
Shreveport's Amazon plant is expected to open this fall. What will be the highest paying jobs at the facility?