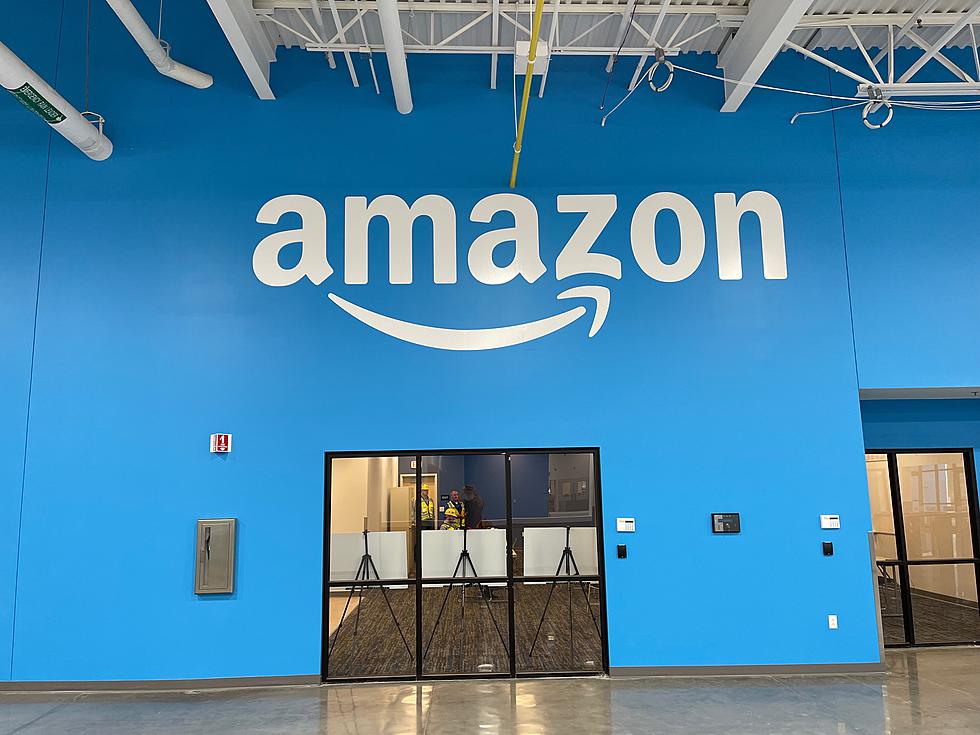 First Look: Inside Amazon's New Shreveport Center
Mike Martindale
Amazon officials hosted a "Hard-Hat Tour" of the new Shreveport Fulfillment Center on Wednesday.  Local media was allowed inside the $200M facility to be able to see first hand the progress being made on the construction.
The really encouraging aspect is the thought that Amazon wouldn't be hosting media and local government officials inside if they weren't planning to finish the project.  There has been a lot of speculation about Amazon possibly pulling out of the Shreveport market.  There have been reports over the past several months, including in the Wall Street Journal about Amazon shuttering facilities across the country, even some under construction.  So it's very exciting news to see that our plant still has the green light from Amazon.
Divina Mims, with Amazon Nashville, told KEEL News on Wednesday they want to ensure that the local community knows Amazon is still committed to the Shreveport market, and they are planning for a mid '24 launch.
The Shreveport Center will store and ship thousands of items all across the United States and foreign countries, all from right here in Shreveport.  When an Amazon customer clicks that "Buy Now" button, the robotic technology goes into action, beginning to pick and pack the items, usually within minutes of the online order.
The Shreveport Center will feature thousands of feet of conveyers throughout the facility, with the plant being divided into two sections: Incoming and Outgoing.  All items in the Shreveport Center will be less than 25 pounds.  The Amazon facility in Lafayette is basically the same as Shreveport's, but it is for items over 25 pounds.  Amazon also has facilities in New Orleans and Baton Rouge.
The Shreveport Plant is expected to provide over 1,000 local jobs, with wages starting at $16/hour.  When Amazon begins the hiring process, usually about 30 days before opening, they will be looking for everything from entry-level positions to management positions.
Here is a look inside the new Shreveport Amazon Fulfillment Center:
First Look: Inside the Amazon Shreveport Fulfillment Center
See Inside the Shreveport, Louisiana Amazon Fulfillment Center