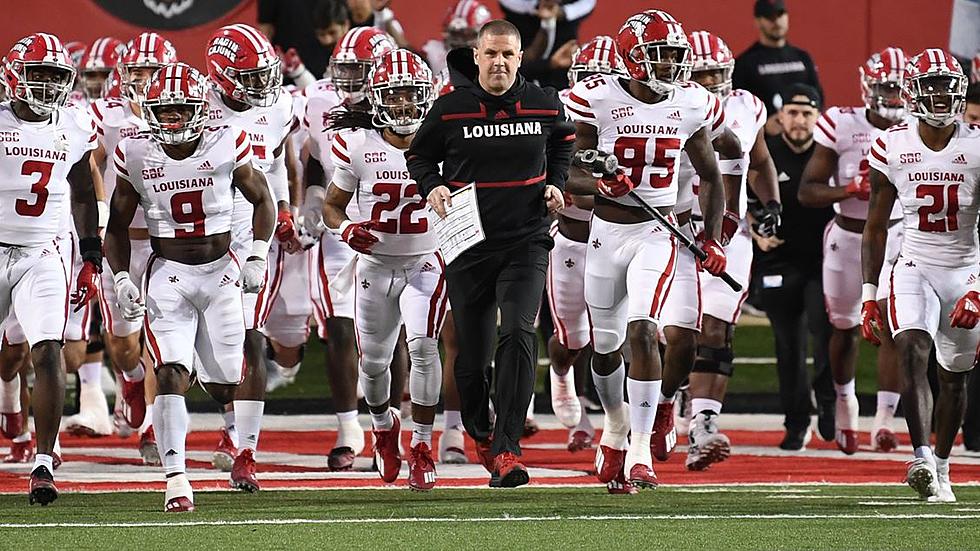 How to Buy Your 2021 Sun Belt Conference Championship Game Tickets
RaginCajuns.com
The Louisiana Ragin' Cajuns football team has already clinched their spot in the 2021 Sun Belt Conference Championship Game at Cajun Field on Saturday, December 4. Game time is set for 2:30 pm and will be aired nationally on ESPN.
The Cajuns (9-1, 7-0) and winners of the conference's West Division, will be hosting whichever team comes out on top from the East Division. Right now, that team is Appalachian State who sit at 8-2 overall and 5-1 in conference play. (That one loss at the hands of the Cajuns on October 12.)
Even though the team still has a home game left on November 27 against ULM, many fans have been asking about ticket information regarding the Sun Belt Championship Game.
Here is all you need to know regarding purchasing those tickets:
Season ticket holders can purchase their tickets starting Monday, November 15. Tickets will be on sale to the general public beginning on Monday, November 22. 
Ticket Timeline
11/15 - Tickets live on Account Manager for season ticket holders (see instructions below)
11/22 - 10:00 am - Ticket deadline for Season Ticket Members to purchase their locations
11/22 - 10:00 am - Tickets live for the general public
2021 Sun Belt Conference Game Ticket Prices
Reserved - $35
General Admission - $25
Students (with valid ID) - Complimentary

Student Guests (limit 3) - $10 each
Sun Belt schools students get in free

Ticket Fees:

Reserved
Fac fee - $5
3% CC fee - $1.25
$5.50 is a per-order fee
GA
Fac fee - $5
3% CC fee - $1.00
$5.50 is a per-order fee
How to purchase Sun Belt Championship Game tickets
Click Account Manager link
Log into Account Manager
View invoices on Account Manager for your current seat inventory by clicking the Invoice Tab
Pay invoice to confirm seats for Sun Belt Championship
2021 Championship Game Parking
RCAF Parking, RV and Tailgating Game 6 Passes will be used and honored for the Championship Game

If you have lost your pass, please contact the RCAF ASAP

General Admission Parking will be free at the LITE Center.
Reserved parking is available for purchase starting at $10, with tailgating spots starting at $160, and RV spots at $375.
To purchase additional parking, tailgating, or RV spots, please call (337) 851-2903
Championship Game Premium Seating
Premium Seating patrons will be contacted by their RCAF representative.
10 Funniest Town Names in Louisiana