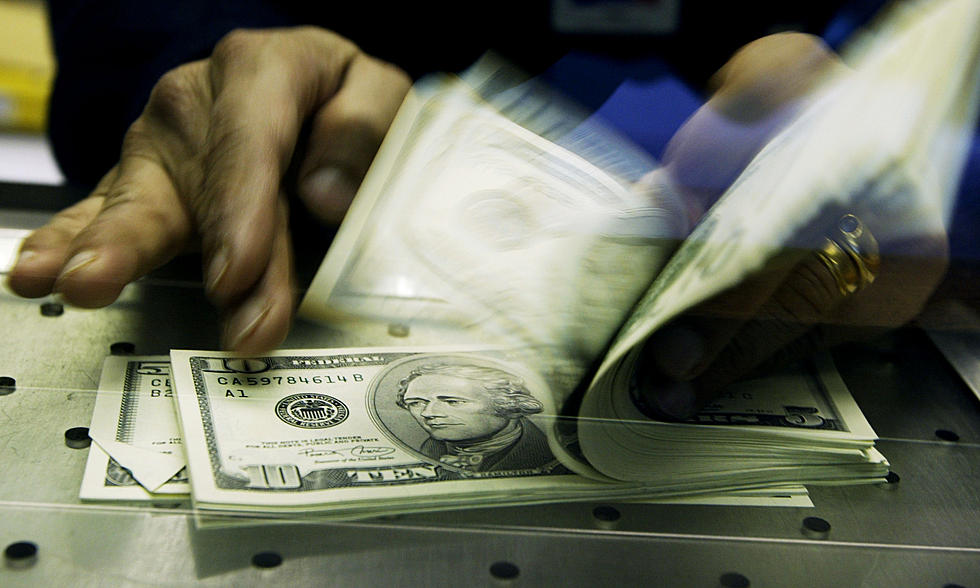 Here's How to Apply for Guaranteed Income Money in Shreveport
Photo by Ian Waldie/Getty Images
More than 100 families in Shreveport could soon be getting some free money. The application process opens up today for the Universal Basic Income Program. You have one week to apply for this help. 110 eligible families will be chosen to get $660 dollars a month for a year. You must be a single parent with an income below 120% of the Federal Poverty Level.
 Mayor Adrian Perkins says:
An estimated 25 percent of the citizens in Shreveport are living in poverty and a guaranteed income would empower recipients to address their most urgent day to day needs and unpredictable expenses. UBI with the resources at the Shreveport Financial Empowerment Center would create a catalyst for better educational outcomes, substantive improvements in physical and mental health, significant reduction of predatory debt, and greater confidence in having basic necessities met.
What Are the Requirements to Participate?
Shreveport is one of several cities in the nation implementing this pilot program. Mayor Perkins joined Mayors for a Guaranteed Income (MGI) in 2020. MGI is a coalition of mayors committed to advancing a federal guaranteed income – direct, recurring cash payments to the poor and middle class. A guaranteed income is a monthly, unconditional cash payment given directly to randomly selected families or individuals.
Who Is Paying for This Program?
Shreveport is getting the money from the Mayor's group and the Caddo Parish Commission is chipping in $432,000 for matching funds.
Caddo Commissioner Stormy Gage-Watts says
It's important for me to support low income, single parent households with school aged children who often struggle to make ends meet. Many people work and still don't have enough funds to cover basic necessities. During these difficult times, it's advantageous that we as leaders provide as much hope as possible to help our communities. 
Click here to see more about the program and apply to participate.
Selected participants will be contacted around three weeks after the application period ends.
Here Are the Highest Paying Jobs at a Typical Amazon Plant
Shreveport's Amazon plant is expected to open this fall. What will be the highest paying jobs at the facility?
The List of the 20 Smallest Towns in Louisiana
The 2020 census numbers are still being evaluated by many demographers. We pulled up the list of the smallest towns and villages in Louisiana. Many of them saw shrinking populations over the past 10 years.
Best King Cakes in Shreveport-Bossier