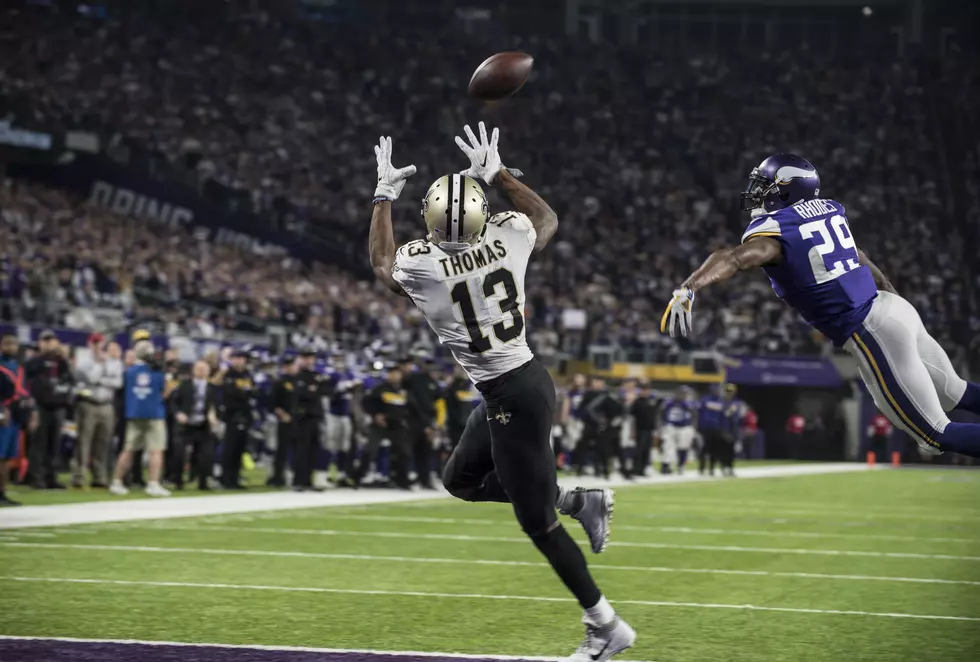 Greg Atoms Fantasy Football Advice: 2018 Wide Receivers
Photo by Stephen Maturen/Getty Images
The Fantasy Football stove is heating up! It's the third week of the NFL Preseason, which is prime time for Fantasy Football drafts. Most Fantasy Football fans will likely have more than one team, but if you're like me, you're going to have one main league, and some fun leagues.
Once you get your RBs on lock, you should look to the outside. Unless you're in a bad spot in the draft, or there's a big run on WRs early, in those cases, get a QB or elite TE, but realistically, get some WR help early.
Note: I only play non-PPR when I play serious. Because I don't have time for JV Fantasy Football. So the way I rank these guys will be based on that. Of course, if you're playing PPR, these
With all that in mind, I'd like to layout the WR that excite me this season. If for whatever reason, you trust me, and have some big decisions to make coming up, feel free to use me as a tie-breaker for yourself.
1. Antonio Brown, Steelers
2. Odell Beckham Jr., Giants
3. DeAndre Hopkins, Texans
4. Michael Thomas, Saints
5. Julio Jones, Falcons
6. Keenan Allen, Chargers
7. A.J. Green, Bengals
8. Davante Adams, Packers
9. Stefon Diggs, Vikings
10. JuJu Smith-Schuster, Steelers
11. Doug Baldwin, Seahawks
12. Mike Evans, Buccaneers
13. Marvin Jones Jr., Lions
14. Alshon Jeffery, Eagles
15. Brandin Cooks, Rams
16. Amari Cooper, Raiders
17. Tyreek Hill, Chiefs
18. Jarvis Landry, Browns
19. Adam Thielen, Vikings
20. Larry Fitzgerald, Cardinals
21. T.Y. Hilton, Colts
22. Devin Funchess, Panthers
23. Josh Gordon, Browns
24. Golden Tate, Lions
25. Demaryius Thomas, Broncos
26. Corey Davis, Titans
27. Sammy Watkins, Chiefs
28. Chris Hogan, Patriots
29. Josh Doctson, Redskins
30. Allen Hurns, Cowboys
31. Allen Robinson, Bears
32. Marquise Goodwin, 49ers
33. DeVante Parker, Dolphins
34. Robert Woods, Rams
35. Will Fuller, Texans
36. Jordy Nelson, Raiders
37. Cameron Meredith, Saints
38. Michael Crabtree, Ravens
39. Nelson Agholor, Eagles
40. Jamison Crowder, Redskins
41. Randall Cobb, Packers
42. Pierre Garcon, 49ers
43. Danny Amendola, Dolphins
44. Calvin Ridley, Falcons
45. Kelvin Benjamin, Bills
46. Kenny Golladay, Lions
47. Emmanuel Sanders, Broncos
48. Julian Edelman, Patriots
49. Cooper Kupp, Rams
50. Trent Taylor, 49ers