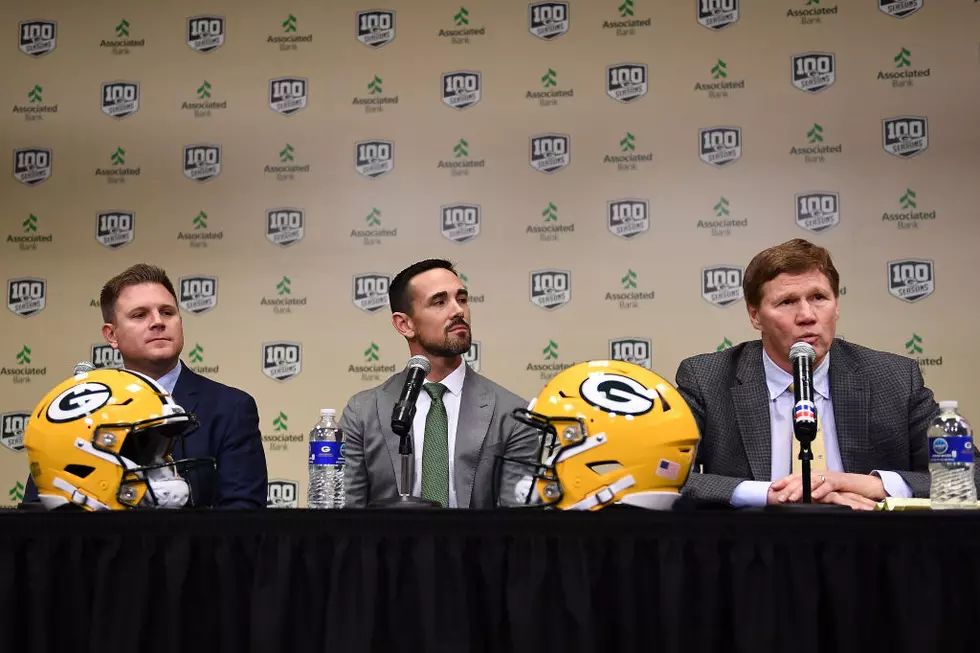 Green Bay Packers Coach Matt LaFleur Tears Achilles
(Photo by Stacy Revere/Getty Images)
On Friday it's being reported that the Green Bay Packers have suffered an injury to their offense but this one comes off the field and to their head coach Matt LaFleur. LaFleur tore his Achilles and it wasn't on the football field where he's apparently been very active and hands on. This injury occurred on a different playing surface, it happened while he was playing basketball. At least the injury occurred on the Packers facility.
LaFleur will now be relegated to coaching from a golf cart which will make his hands on approach a tad more difficult... He'll have to rely more heavily on his new offensive coordinator Nathaniel Hackett.
The hire of Matt LaFleur for the Green Bay Packers was a skeptical one for most, I was honestly behind it but I'm in the minority on that.
For those who were skeptical pointed to the inexperience, never a head coach, only a play caller for one season as the offensive coordinator with the Tennessee Titans.
We'll see how the team overcomes this early adversity after an offense filled with plenty of controversies.