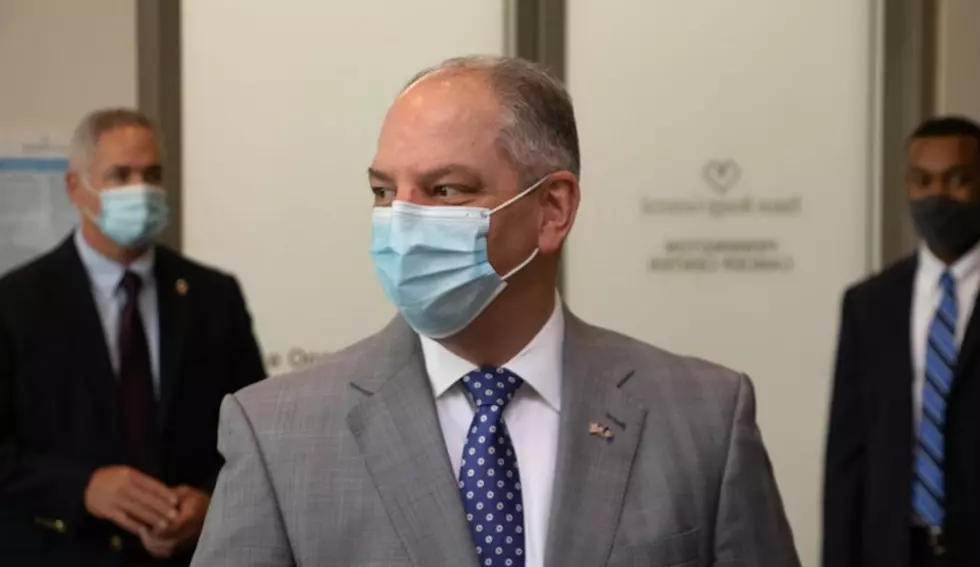 Governor Keeps Louisiana in Modified Phase 2
Governor John Bel Edwards, Facebook
Enter your number to get our free mobile app
Governor John Bel Edwards has announced that Louisiana will remain in a modified Phase 2 for the next 28 days. Edwards says that he has already signed the order which will expire on February 10th. The modified Phase 2 includes a mask mandate and reduced capacities at businesses. The overall message from Louisiana's Governor is "we must do better".
However, despite keeping us in a modified Phase 2, the Governor says that Louisiana is in a dire situation. He urged employers to enable those who can work from home to do so. He also insisted that we in the state need to follow the mitigation measures and avoid private gatherings. Edwards noted that every region in the state is seeing increasing cases due to holiday gatherings.
Edwards said that the end of the pandemic is near, thanks to the vaccine, but citizens need to be smart and avoid spreading the virus by attending high risk events like private parties. The Governor noted that thanks to technology we can be close to people without physically being near them. He strongly encouraged the use of Zoom and FaceTime to slow the spread of the virus.
Edwards says that we need to diligently follow the mitigation measures for the next month or so if we want to end the pandemic in a timely manner. He also said, "just because somewhere is open, doesn't mean you have to go" and that if you want to support local businesses, don't inside and instead use their curbside or online services.
Read More: Louisiana's Biggest Political Scandals