Gov. Edwards' Says Future Looks Bright for Louisiana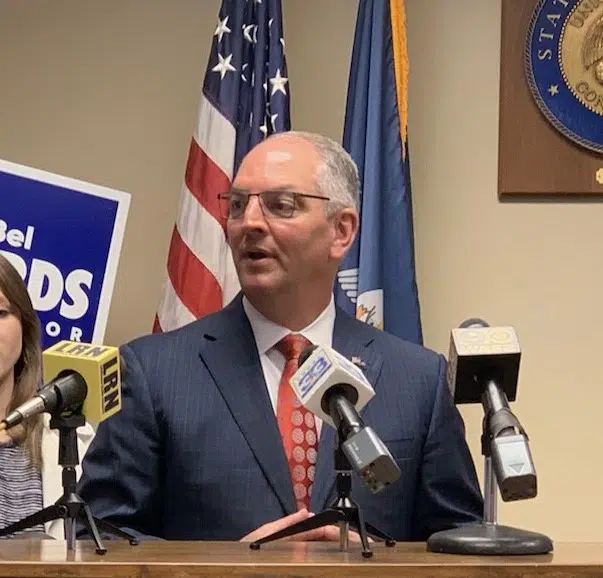 Governor John Bel Edwards says it's a good time to be a Louisianan right now. Edwards says not only can the state say it's home to LSU and the Saints, but Louisiana's economy continues to grow.
"Just this morning, the Bureau of Economic Analysis released figures that show Louisiana's personal income grew at a rate of 3.4 percent. That is the fourteenth consecutive quarter of personal income growth that we've had in Louisiana."
Edwards says one of the big economic development wins this year was the retaining of CenturyLink's corporate headquarters in Monroe through 2025.
The governor says they continue to see positive results from the expansion of the Medicaid program, which is providing insurance to 466-thousand residents. Edwards says a recent Tulane study found more people are going to the doctor and taking their necessary medication.
"These are the things we need to see if we want to improve health outcomes, and obviously, that is our goal."
Edwards says in 2019 budget stability was achieved for the first time in a number of years. He says it led to a pay raise for teachers and additional investments into education.
"We also invested 20-million dollars more in early childhood education and made the first net new state general fund investment in higher education in a decade."