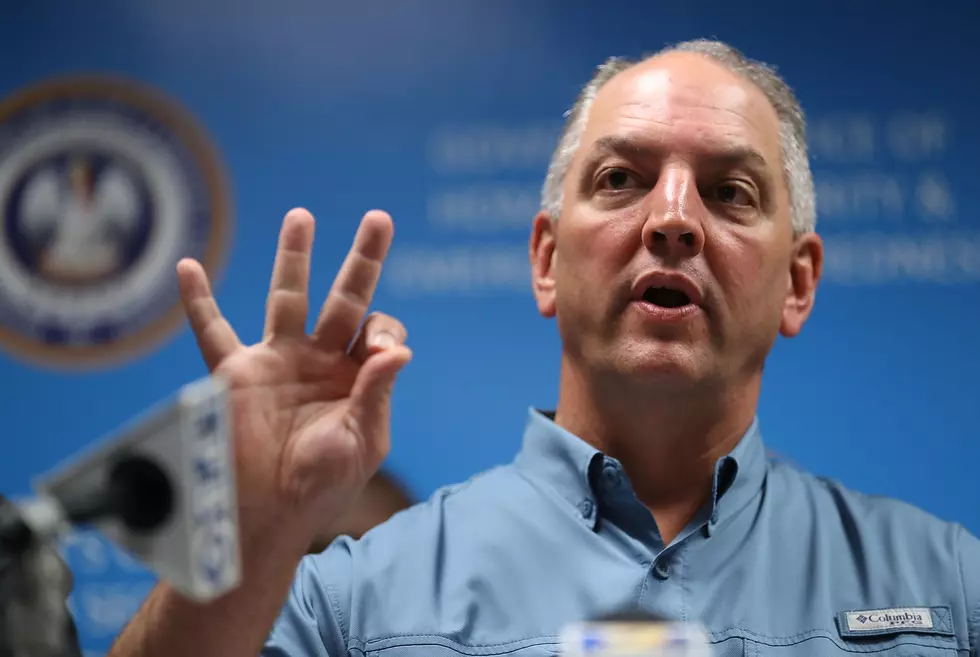 Gov. Edwards Extends Stay-At-Home Mandate
Photo by Joe Raedle/Getty Images
During today's news conference in Baton Rouge, Governor John Bel Edwards officially extended Louisiana's Stay at Home Mandate until April 30th. Edwards cites the continual rise of COVID-19 cases and deaths as his main reasons for increasing the length of the mandate.
While the Governor says there are some things that are positive, overall he says we need to continue our social distancing practices and stay home. The Governor's order falls in line with President Donald Trump's national extension of Stay at Home guidelines. Both are now set to expire April 30th, unless extended.
According to the latest information from the Louisiana Department of Health, there are currently 5,237 cases of COVID-19 in the state with 239 reported deaths. Bossier Parish is now up 63 cases with one reported death. Caddo Parish has 242 cases with 7 deaths. During his speech, the Governor noted that Shreveport/Bossier has the potential to reach Jefferson Parish like numbers if social distancing rules are not followed.
Several experts have also noted there may be an explosion of positive test results coming for the local area over the next few days.
You can see the Governor's complete news conference below:
Things to Do While You're Staying at Home