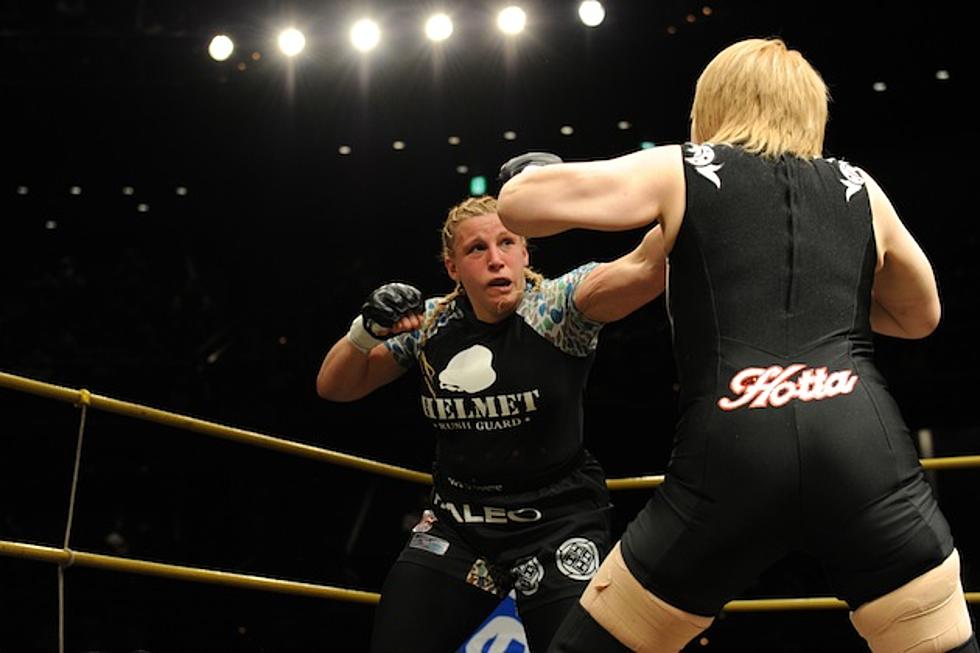 George Lucas' Daughter Amanda Uses The Force – In The MMA Ring
Etsuo Hara / Getty Images
It seems George Lucas knows another princess who's good in a scrap besides Leia - his daughter. Amanda Lucas fights not with a light saber or blaster, but with her hands and feet. Amanda is one of the premiere fighters in the mixed martial arts group DEEP.
After debuting in 2008 with a loss, Amanda has battled her way back with five straight victorious bouts. "Powerhouse," as Lucas is called, fights for the Skrap Pack team - a vaunted group highlighted by UFC lightweights Gilbert Melendez and Matt Wiman.
Amanda did not enter the cage until after she had been a teacher and dancer for 10 years. Trading adulthood for combat sports came was a stretch for the once sports averse Lucas. "I was kind of a fat kid growing up," she said. "I hated P.E. I didn't do sports. They were kind of traumatizing for me, which was the reason I was drawn to fighting."
Daddy George has not seen one of her fights in person yet due to a fear that his presence at an event would take the spotlight off his daughter. He has, however, caught all but one fight online.
With five victories in six attempts, Amanda is seen by many to be even more successful than her famous dad. After all, out of his six Star Wars films he only had three winners.