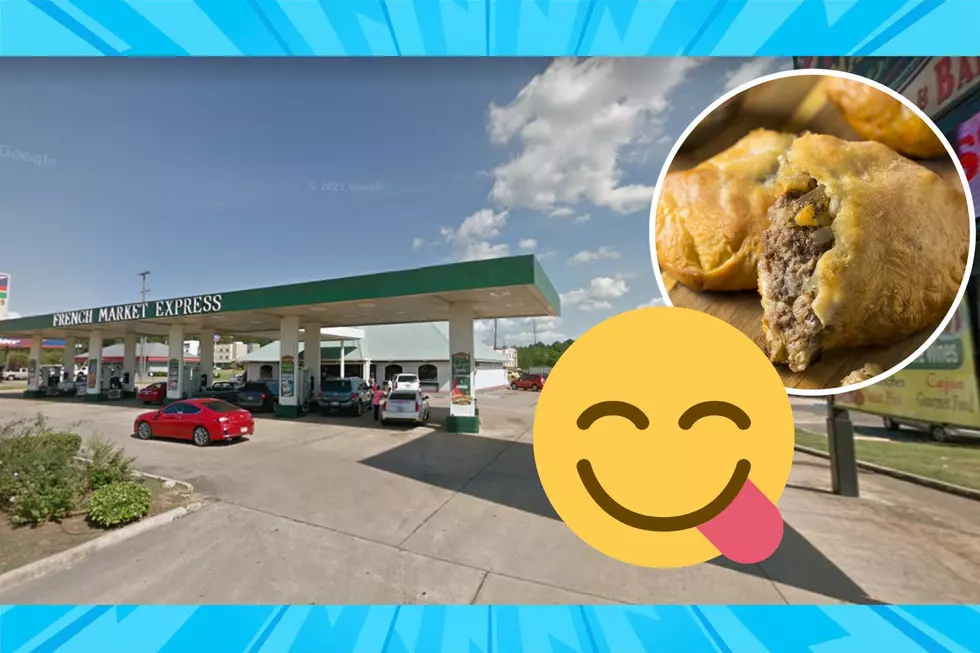 Forget Buc-ee's, Louisiana's Best Gas Station is Just 1 Hour Away
Google Street View, bhofack2
There's been a lot of talk about the super-truck stops known as Buc-ee's.  Sure, it's a great place to stop and spend some time (and a lot of money) on a road trip IF you happened to be travelling through a state that is blessed enough to have one.  Unfortunately, Louisiana is not one of those states.  But, do we really need an oversized beaver and his big wall of jerky?  No - we have something much better.
If you travel just over an hour to the southeast of Shreveport, you'll arrive in a lovely little town called Natchitoches.  It's where the major motion picture Steel Magnolias starring Julia Roberts, Sally Field, Dolly Parton, Shirley McClain, and many other stars was filmed.  This awesome place also just happens to be the oldest settlement in the entire Louisiana Purchase, and has some pretty incredible history.  Natchitoches was settled in the year 1714, nearly 100 before this map was made!
My hands down favorite part of Natchitoches is right by Interstate 49 at the edge of town.  It's called French Market Express, and it's the gas station Buc-ee's whishes it was.  Sure, I know that Buc-ee's is bigger and has a wider selection of goods than French Market - but that doesn't matter.  What does matter is the food!
You won't go hungry at Buc-ee's by any means, but you'll definitely need to strap on a pair of stretchy pants after gobbling up your weight in French Market's delicious and world-famous meat pies!  Not your thing?  Try the stuffed tater-tots, the alligator po-boys, or anything on the menu for a true taste of Louisiana you just can't get at the beaver depot.
25 Obscure Facts You Probably Don't Know About Louisiana
Louisiana is a weird and wild place. Some of our state's history is way stranger than fiction! Test yourself to see if you are a Bayou State expert!
Top 10 Most Dangerous Towns in Louisiana
Louisiana has tons of awesome people and charm. Along with all of the good stuff, we've got some pretty dangerous parts. Below, you'll find the top 10 most dangerous towns in our state based on the likely hood a crime will affect the average citizen living there. Some of these entries are what you'd expect, but others were complete surprises to me. Watch your back as you travel through the Sportsman's Paradise - especially if you happen to pass through these towns.
The 10 Towns That Suck the Most in Louisiana