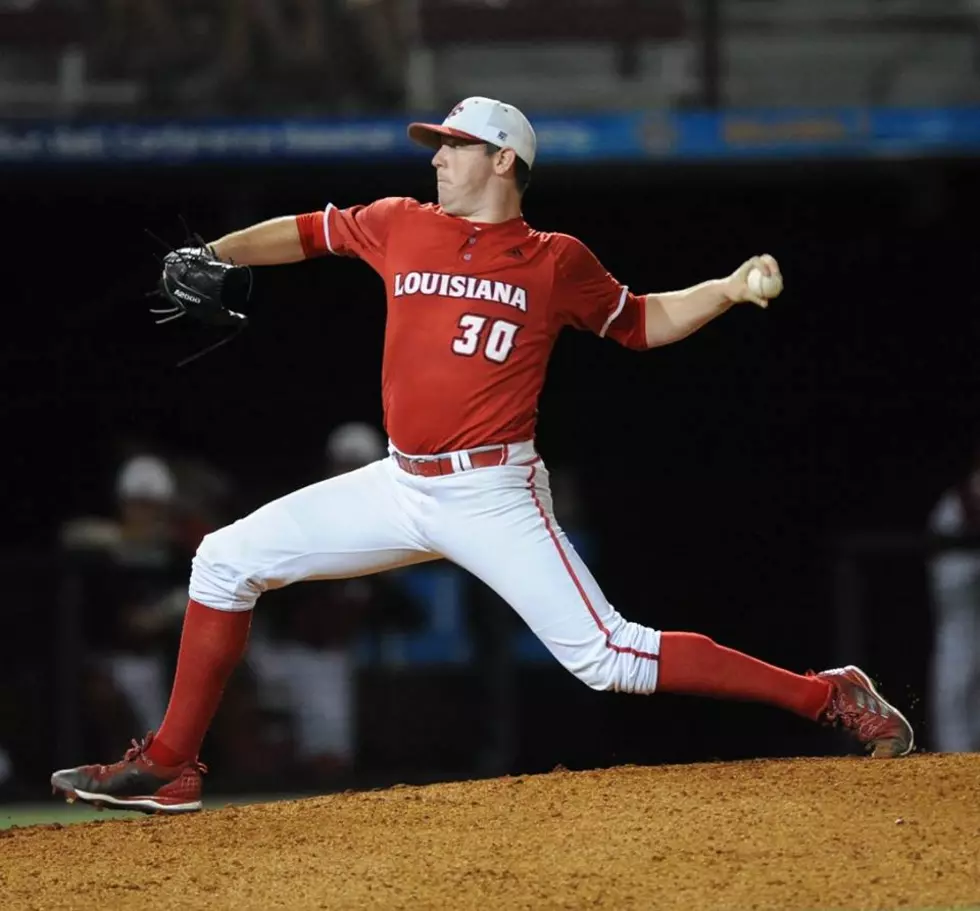 Former UL Star Hogan Harris Has Great Minor League Outing
Photo Courtesy: ragincajuns.com/brad kemp
A former member of the Louisiana Ragin' Cajuns continues to shine in professional baseball.
Left-handed pitcher Hogan Harris, who played for Louisiana for three seasons, from 2016-2018, had arguably his best outing of the year on Sunday night.
The 22-year old Harris did not allow a run over five innings in the Stockton Ports' 5-4 loss to the Lake Elsinore Storm.
Stockton the Class A (advanced) affiliate of the Oakland A's, who drafted Harris in the third round last spring.
Harris threw 5 shutout innings, allowing one hit while striking out 3 batters.
Harris exited the game with his team leading, 4-0.
He was economic as well; tossing 68 pitchers, 36 for strikes.
A prep standout at St. Thomas More, where he helped lead the Cougars to 4A State Championship in 2014 and 2015, Harris went 5-2 for the Cajuns as a junior in 2018, to go along with a 2.62 ERA.
In 58.1 innings pitched, the 6-foot-3, 225-pound Harris allowed 52 hits, while striking out 54 batters.
In three seasons at Louisiana, Harris has compiled an overall record of 12-4, including a 2.87 ERA.