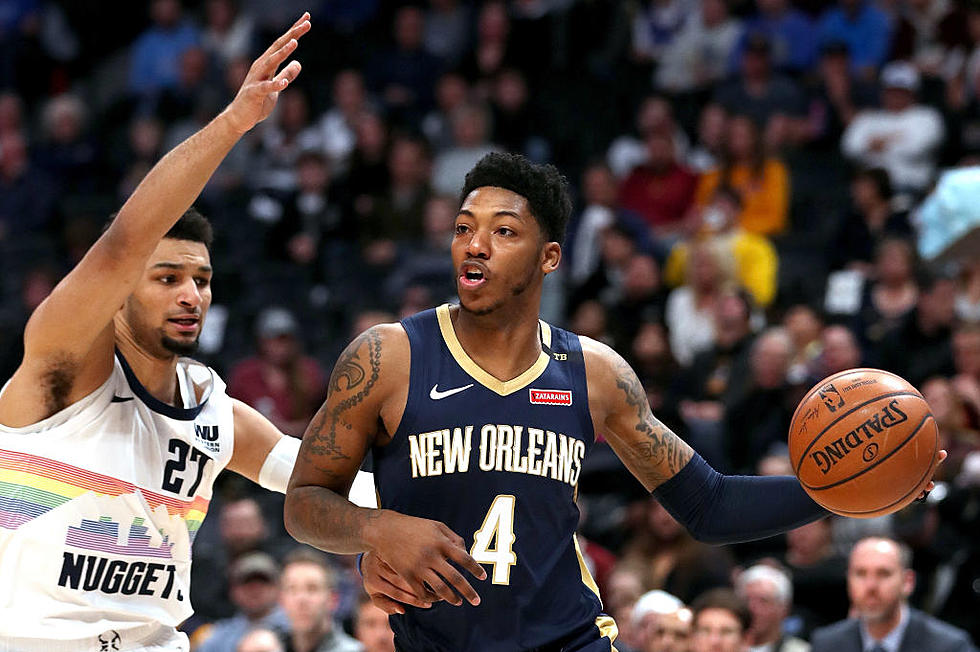 Former UL Star Elfrid Payton's Dad Happy He Joined Knicks
(Photo by Matthew Stockman/Getty Images)
Former Louisiana Ragin' Cajun star Elfrid Payton apparently has a fan in the front office of his new professional organization.
Payton, who signed with the New York Knicks as a free agent in the offseason, following one season with the New Orleans Pelicans, is well-liked by New York Knicks general manager Scott Perry.
Perry, the former assistant general manager for Orlando, helped bring Payton to the Magic on a draft-night trade in 2014, also attempted to trade for Payton at the 2018 trade deadline.
Because of that history, Payton's dad, Elfird Payton, Sr., who is in the CFL Hall of Fame, is happy that his son signed with the Knicks.
"I'm very aware of Scott's interest,'' Payton Sr. said. "He's showed confidence in him and always kept track of him when he left. He's always someone who really believed in him. Somebody invested in you like that and knows you, that's a big thing."
Payton Sr. also said that a big reason Elfrid joined the Knicks was because of the fit.
 "He chose New York because of the fit,'' Payton Sr. said. "He's happy to be on team that has a chance. Nobody is giving them a chance. They're like the underdogs. They got to grind because they got talent.''
Payton will be battling for the Knicks' starting point guard position, along with Dennis Smith, Jr. and Frank Ntilikina.
The 25-year old Payton in 42 games for the Pelicans last season, averaging 10.6 points, 5.2 rebounds, and 7.6 assists-per-game.
Payton was limited to 42 games because of a broken finger, and Payton Sr. says he believes the Pelicans would have made the playoffs last year, had his son played more games.
"I honestly believe if Elfrid doesn't get hurt and stays healthy, they were making the playoffs.''
Payton played three years for the Cajuns, from the 2011-2012 season through the 2013-2014 campaign.
In his junior season (2013-2014) Payton emerged as one of the top defensive players in college basketball, while also averaging 19.2 points, 5.9 assists, 6.0 rebounds and 2.3 steals per game, helping lead Louisiana to the NCAA Tournament.
In that season, Payton was named first team All-Sun Belt, the conference Defensive Player of the Year, and the National Defensive Player of the Year by winning the Lefty Driesell Award.
Following his junior season, Payton declared for the NBA Draft, and was selected by the Orlando Magic with the 10th-overall pick.