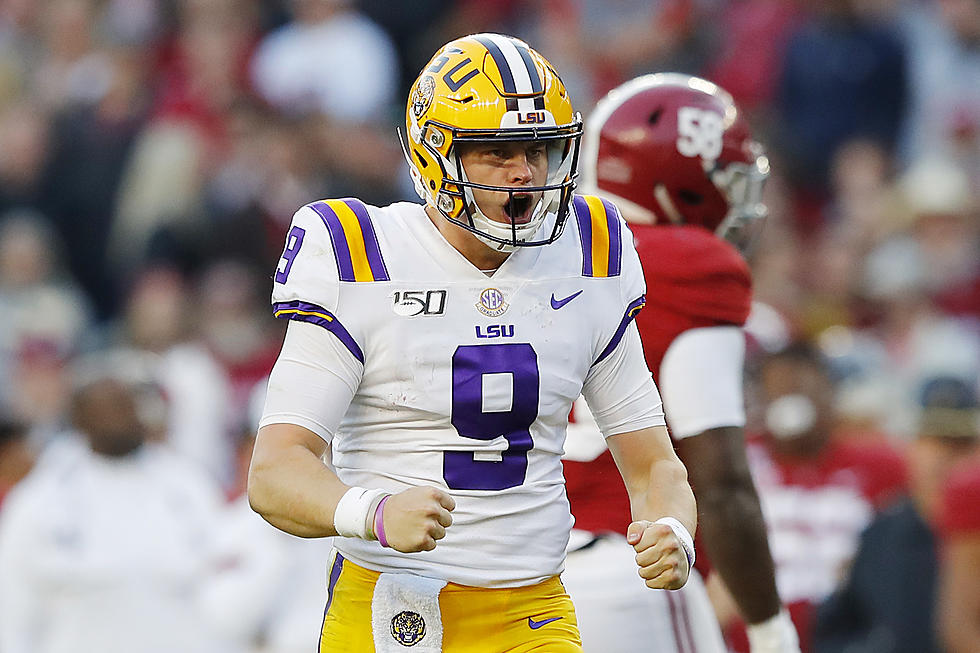 For a Football Fan in Louisiana, It Doesn't Get Any Better Than This
Photo by Kevin C. Cox/Getty Images
Soak it in football fans, we may never have a year like this again.
Of course, as an LSU & Saints fan myself, I certainly hope we have many, many more years like this one... But let's face it, the stars don't generally line up this well for us!
Heck, when was the last time The Saints won the NFC South and LSU won the SEC in the same year? I honestly don't think that's ever happened. However, we're now one game away from that being the case.
Another week, another win for our two teams. The Saints took care of business against the Falcons on Thanksgiving night while the LSU Tigers absolutely humiliated Texas A&M Saturday. Now, the Saints will try finish their season strong, and more importantly healthy, while the Tigers have a date with destiny aka the Georgia Bulldogs for the SEC Championship.
Barring absolute insanity, the LSU Tigers will no doubt be in the College Football Playoffs, and the Saints have locked up the NFC South with hopes of securing the #1 seed in the playoffs.
Take it all in people, this is one magical year for our state.