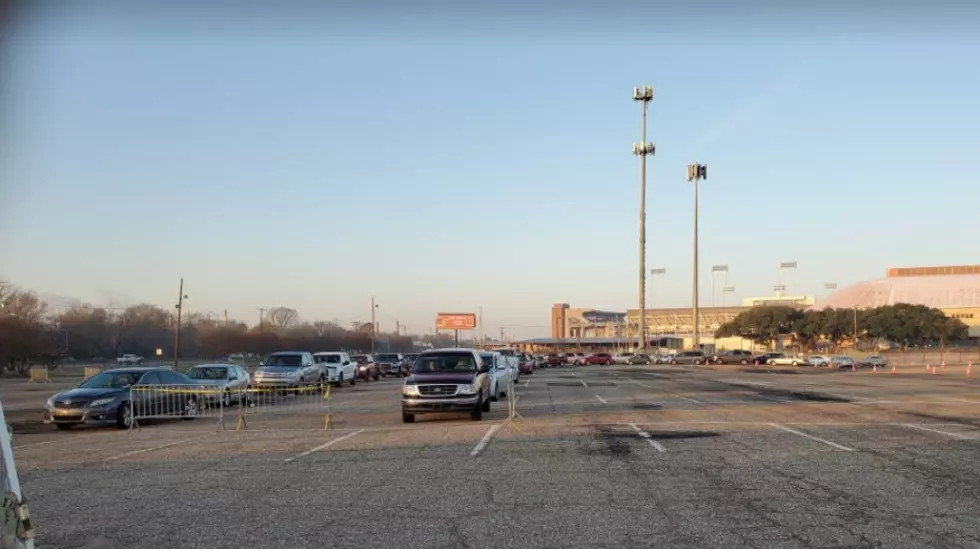 Fairgrounds Vaccine Operation Is Up and Going
tsm
The drive-through flu vaccine operation is up and going at the Louisiana State Fairgrounds. Cars lined up early this morning to get in line. This vaccine operation is for folks over age 70. You must be pre-registered to get the vaccine during this clinic.
Click here to get registered.
Everyone seeking to get the vaccine should 1) bring their ID and insurance information even though they are pre-registered, 2) wear a mask and 3) wear clothing with easy access to upper arm where vaccine will be administered.
Dr. John Vanchiere tells KEEL News they are setting a block of time for each patient. So it is not necessary to sit in the line for hours on end. If you have pre-registered you will get an email letting you know your appointment block time.
This vaccine operation will be open Monday-Friday from 8am-4pm. So far, more than 7 thousand people have pre-registered to get the vaccine at the drive-through clinic.
Once you pull up to the site at the Fairgrounds, you will stay in your car to get the shot. After you get the shot, you will be instructed to pull up and wait 15 minutes to make sure you do not have any adverse side effects. You do have to get a 2nd shot within the next month to give you full immunity.
Enter your number to get our free mobile app
Fun Jobs That Actually Pay Pretty Well