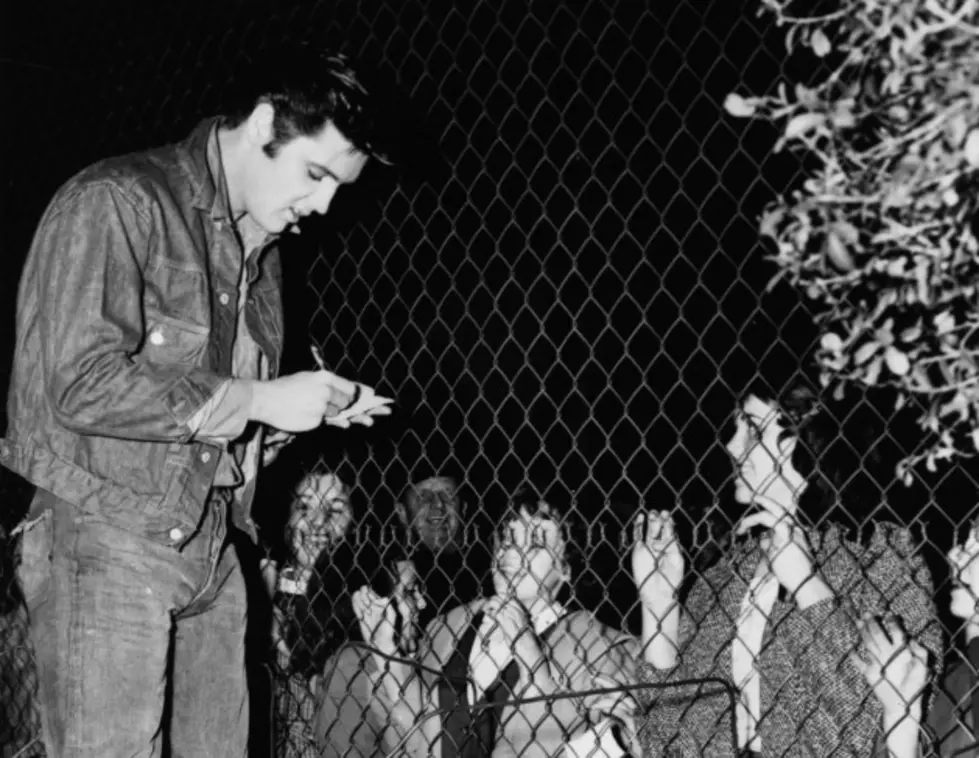 Elvis Signs Hayride Contract in November of 1954
Keystone / Staff
November 6th 1954 was a major moment in not just Shreveport history but in Elvis Presley history. Elvis made his first appearance on the 'Grand Ole Opry' October 2nd, 1954. His set, to say the least, did not go well at all. The audience rejected Elvis and the Opry staff did not like Elvis' music and treated him poorly. So, Sam Phillips being the genius that he was, booked Elvis into the Opry's biggest competitor, the Louisiana Hayride in Shreveport. His performance on October 16th was nothing short of electric.
A few short weeks later, Elvis came back to sign a contract with the Hayride and move to the Shreveport-Bossier area. Below is the chain of events as told by Graceland:
Elvis returned to the Hayride on November 6 with his parents, who had to also sign Elvis' contract with the show, since Elvis was just 19. Elvis' pay was $18 per show, and his bandmates, Bill Black and Scotty Moore, would each receive $12 per show. Through the rest of 1954 and 1955, Elvis appeared weekly in Shreveport at the Louisiana Hayride. In October 1955, Elvis' contract was renewed for $200 per show, as Elvis' fame had grown in the year since his initial appearance.

But that contract wouldn't last long. In 1956, Elvis released his debut album, appeared on national television and was touring the country. In late 1956, he began filming his first movie. The weekly trips to Shreveport to perform on the Hayride just didn't fit in with Elvis' busy schedule, so his new manager, Col. Tom Parker, bought Elvis out of his Hayride contract for $10,000 with a promise that Elvis would perform on the Hayride's special charity show on December 15, 1956. Elvis' last regular appearance on the Hayride was March 31, 1956.
Also on November 6th 1954 (according to several historical sources) is when Elvis recorded and performed the only commercial of his career for Southern Maid Donuts. This week is a major milestone in not only local Shreveport history, but in the history of the King.