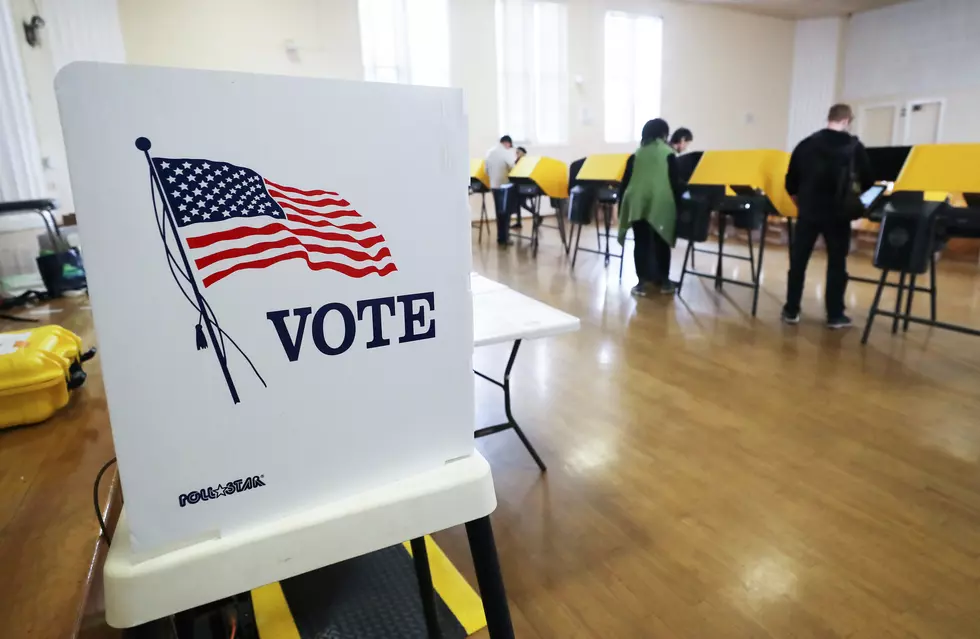 Everything You Need to Know About Early Voting in Shreveport
Mario Tama/Getty Images
Early voting begins on Tuesday, October 25 across Louisiana and runs through November 1. You can click here to get more information about voting in Louisiana.
The Secretary of State's Office says you do not need a reason to vote early. But you do have to show up in person at one of the early voting sites in your parish. You should bring an ID with you to the polls.
What Is an Acceptable ID?
Acceptable forms of photo ID include:
Louisiana driver's license or special ID card
LA Wallet digital driver's license
United States military identification card that contains the applicant's name and picture
some other generally recognized picture ID that contains your name and signature.
If you don't have an ID, you can still cast a vote by signing a voter affidavit.
What's on the Ballot?
You can click here to find our what's on the ballot in your area. In Shreveport, there is the Mayor's race along with City Council races. You will also find school board races. Statewide, there are several constitutional amendments and the U.S. Senate race.
Where and When Can You Vote Early?
Early voting runs from 8:30am to 6pm each day (except Sunday). In Caddo Parish,  you can vote at the Registrar of Voters Office at 525 Marshall or the new location at Shreve Memorial Library on West Bert Kouns.
In Bossier Parish, you can vote at the Central Library History Center at 2206 Beckett Street and at the registrar's office in the Bossier Parish courthouse.
What Does the Voting Machine Look Like for Early Voting?
You will find a touchscreen system and you will scroll through your ballot to cast your vote.

For the December 10 General Election, early voting will be November 26 through December 3.