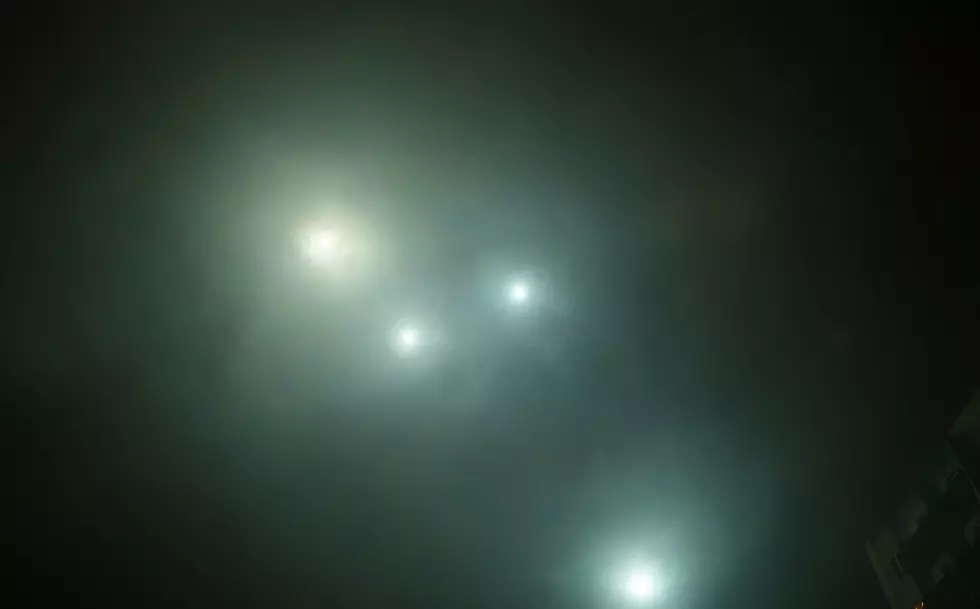 Did Anyone Notice Anything Unusual in the Sky in Bossier City?
M-Production
One local Reddit user wants to know if anyone else saw an unidentified flying object over Bossier City late last week. The question was posted to the Bossier City Reddit page Friday, January 20, 2023, by DeejayPleazure, asking 'Did anyone see the UFO last night?'
According to the National UFO Reporting Center, there have been 1079 official UFO sightings in Louisiana.
Wikipedia defines a UFO as, 'An unidentified flying object, more recently renamed by US officials as an unidentified aerial phenomenon, is any perceived aerial phenomenon that cannot be immediately identified or explained.'
Being located so close to a military installation like Barksdale Air Force Base, stories and conspiracy theories have floated around for years. As an Air Force brat myself, I've always shrugged them off and gone on my way. Especially knowing that in this situation, Barksdale is a bomber base, not a home to fighter jets. People love to believe in the fantastic, that's why I found the responses to this person's post so interesting. Let's take a look!
According to this, we have alleged confirmation of seeing the jets from Barksdale. So what do you think? Were UFOs flying over Bossier City this past Thursday night? Have you ever seen a UFO in our area? Would you swear to it or could it have been a weather balloon or something else that can be easily explained? I'd love to hear your thoughts and/or experiences! Shoot me a message using the 'chat' feature in our free app or send me an email at erin.bristol@townsquaremedia.com.
LOOK: The states with the most UFO sightings
For each state, we've also included details of famous UFO sightings in that state. Of note is that almost three-quarters of all UFO sighting reports in the United States
occur between 4 p.m. and midnight
, and tend to peak between 9 and 10 p.m. Food for thought next time you're out scoping for alien life. Keep reading to see which states have had the most UFO sightings.
READ ON: Weird, wild UFO sightings from throughout history
Epic Glamping Experience in Texas for Stargazers in an Igloo