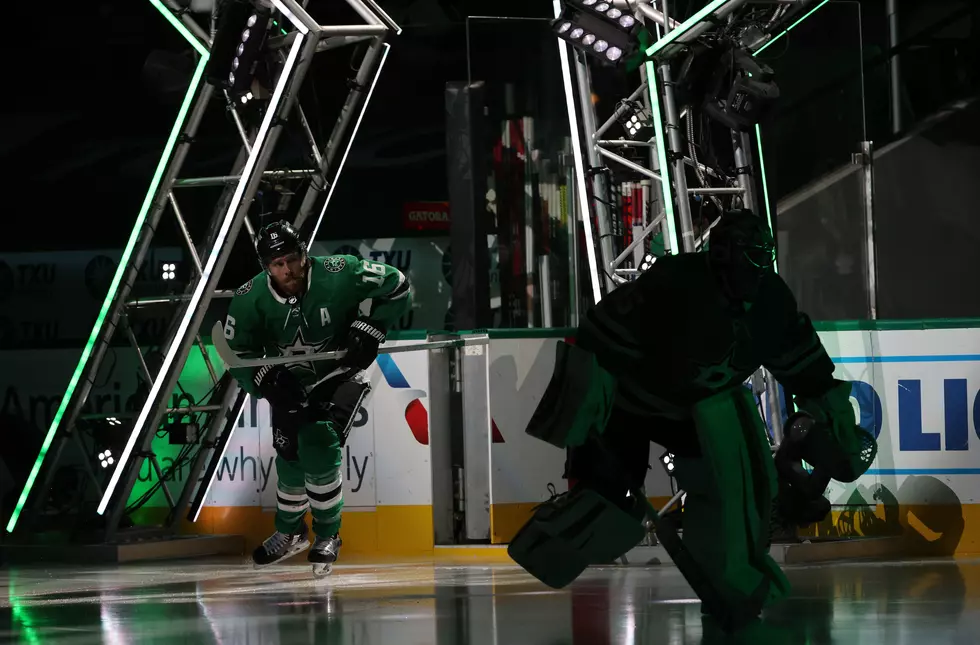 Dallas Stars Debut New Blackout Jerseys Tonight
Photo by Ronald Martinez/Getty Images
Enter your number to get our free mobile app
The Dallas Stars got a late start to their NHL season, but they made up for it quickly. In their first three games the Stars have scored 12 goals, including a season debut 7-0 shutout of Nashville.
But it's not just the play on the ice that is catching up quickly for the Stars. They're jumping into their insanely popular new Blackout jerseys. They will debut the jerseys tonight at home against the Detroit Red Wings. Here's what they look like...
The Stars entered this season with three jersey options, which is the first time they've had the third option since 2006.
NHL.com interviewed Stars president and CEO Brad Alberts before the season about the new jerseys, and he told them:
"The jersey design committee was tasked with finding a way to incorporate the heart of the city of Dallas and the spirit of Texas into a uniform. Today is an exciting day as we have worked hard over the last two years at creating a third jersey that will make our fan bae proud, and with the help of adidas Hockey, we feel like the Blackout third jersey will do just that. The Dallas skyline is iconic and introducing Skyline Green into our uniforms is a vibrant reminder our great city."
You can check out all of the little details the Stars added to the jerseys here.
Read More: Best Comic Characters from Louisiana