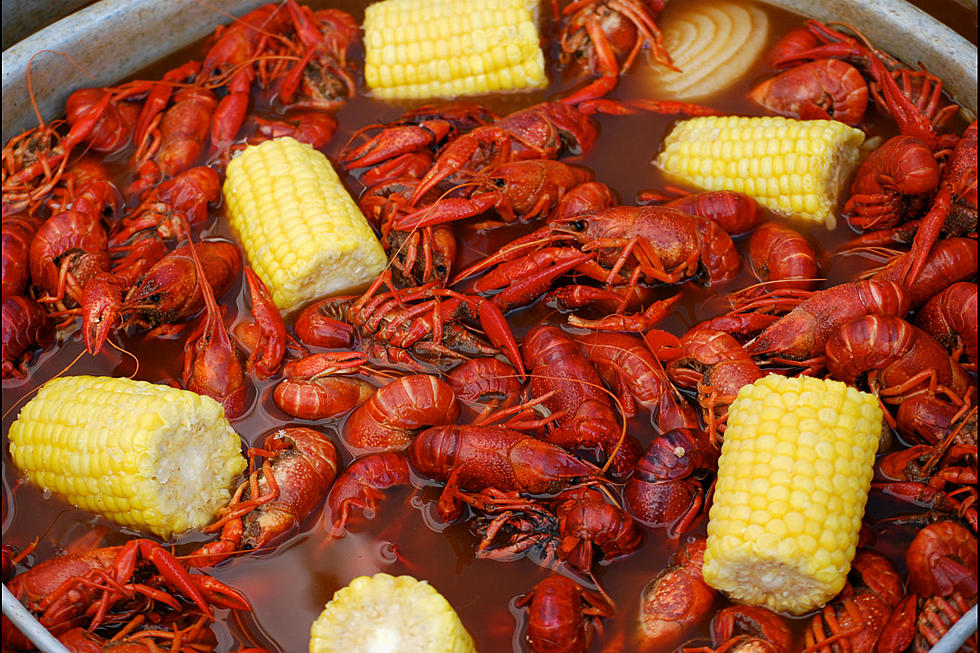 Crawfish Prices Are Dropping in Shreveport-Bossier
Thinkstock
You can find boiled crawfish in Shreveport Bossier at several local businesses. The prices are starting to drop at most of these places and the bugs are getting bigger.
The freeze earlier this year is putting a damper on the beginning of the season this year, but the local restaurant owners say that is beginning to pick up.
The cheapest price we could find on February 23rd for boiled crawfish is $4.99 at Farmer's Seafood. Shavers on Youree Drive is selling boiled crawfish for $5.99. Chuck Wagon Crawfish on Wallace Lake Road has boiled crawfish for $6.40 a pound while
Farmer's Seafood has drastically dropped the price on live crawfish this week. You can now snap up some live bugs for $3.49 a pound. Shanes also has live mudbugs for $3.49 if you buy 40 pounds or more. It's $3.99 a pound for under 40 pounds.