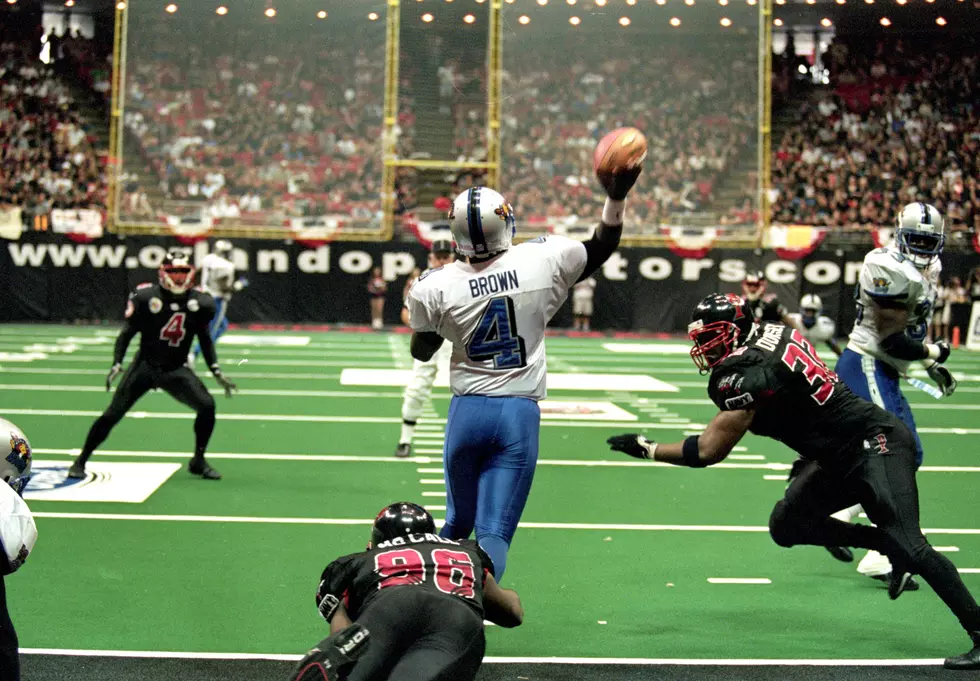 Could Arena Football Return to Shreveport Bossier?
Eliot J. Schechter /Allsport /Getty Images
If you've been around Shreveport Bossier a while, you might remember the Bossier Shreveport Battle Wings.  The Battle Wings played in the af2, a development league for the AFL, from 2001- 2010, when the team folded and moved to New Orleans.
The Arena Football League, or AFL, was founded in 1986, and played their first game in 1987.  NFL stars like Kurt Warner were able to make the leap to the NFL because they were recognized while playing in the AFL.  Warner was quarterback for the AFL's Iowa Barnstormers.  The AFL was active from 1986 throughout the 90's, and struggled through the first decade of the new millennium, before finally folding in 2019, after a few relaunch attempts.
But...  The Arena Football League announced Wednesday they are indeed coming back.
The AFL was a fast-paced, pass heavy game focused mainly on offense.  Teams weren't allowed to punt, always having to go for first downs, field goals, or touchdowns.  The field was only about a quarter of the size of an NFL field, and was an indoor padded field 85 feet wide and 50 yards long.  The goal posts were also smaller, being 9 feet wide with the crossbar height at 15 feet.  NFL goal posts are 18 1/2 feet wide, but the crossbar is 10 feet.
You can read their full press release below.
The AFL is wasting no time recruiting big names for their new season in 2024.
The AFL plans on returning with 16 teams across the country playing weekly, but haven't announced where those teams will be located.
Every New Orleans Saints Starting QB Since 2000
This list counts only regular season starts for quarterbacks of the New Orleans Saints since the year 2000. Though in that time, there have only been two quarterbacks to start playoff games for the Saints. Aaron Brooks and Drew Brees.
Pictures From LSU's Win Over Alabama On 11/5/22
LSU beat Alabama 32-21 in Tigers Stadium on Saturday, November 5th, 2022. The game was a walk-off win in overtime for the Tigers, and sent Death Valley into chaos.